Technology
Can VR Casinos Challenge Land-Based & Online Casinos?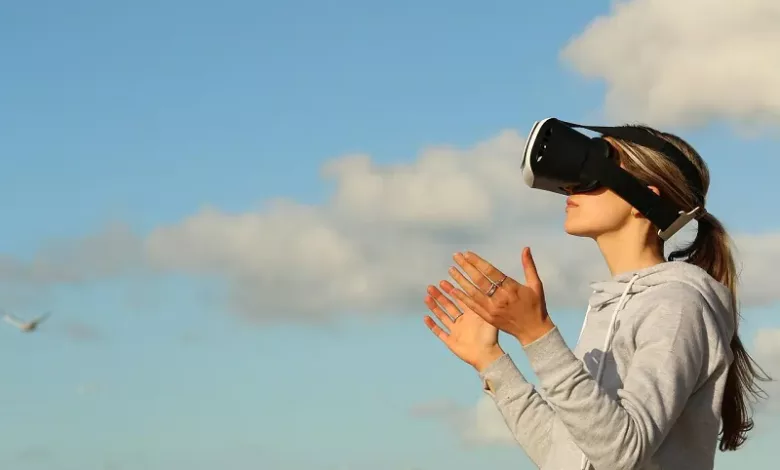 Although AI has taken the shine away from the considerable advances in virtual reality, recent multi-billion dollar investments and project announcements from Apple have steered the conversation back toward virtual reality.
When Mark Zuckerberg announced with great aplomb that Facebook would rebrand as Meta in 2021, there was a relatively indifferent reaction across the board.
With a critical shift in company dynamics, veering toward a virtual reality realm, it wasn't the announcement many expected. Within a year, many people believed it was either the wrong move or it was too early.
Meta's announcement, which resulted in billions of dollars in research and development going into VR, didn't have the desired impact.
Zuckerburg would have hoped that Meta would have faced a similar reaction to Apple when they announced the world-exclusive Vision Pro in June 2023.
Apple's device seemed more impressive and practical. However, again, economists and analysts believe VR might still be too niche of an interest to generate and maintain the colossal profits that these companies are used to.
How Can Casino Gaming Shift This Interest?
Whenever a new, unknown innovation rears its head and can change our society, it is met with some trepidation by those who don't understand it.
This is understandable and a natural reaction to the unknown for many of us. While people can be forgiven for this initial approach, failure to educate themselves properly or form an opinion without being able to understand a topic can cause more harm.
Therefore, having a mutual operation in the middle that can facilitate the gap between understanding and education is vital, and that is what casino gaming has been able to do several times already throughout this century.
When people first viewed the internet as an intimidating new design, casino companies used digital platforms to highlight the benefits and convenience to their customers. This helped millions of people understand the benefits of the internet and how it worked.
Likewise, when cryptocurrency became a more significant topic, casino companies built platforms to assist with the awareness.
They wasted no time developing casinos where you could use cryptocurrency to play games like roulette, poker, and slot machines.
For slot machine gamblers, this provided a real-life use case of cryptocurrency, as they offered innovative payment options, transcending the limits of fiat currencies.
As a result, online casino platforms boasted millions of more users understanding the convenience, safety, and seamless nature of cryptocurrency-powered payments.
More people are now using this as a feasible and secure way to indulge in their casino gaming, and the growing popularity is further fuelling education about innovative digital assets.
So Will VR Casinos Cause A Similar Wave?
It's difficult to say at the moment. One of the critical problems VR faces is the cost. Online casinos became popular because the Internet became affordable for tens of millions of people worldwide.
Cryptocurrency casinos became popular because it was a cheaper way to send money, so there were no costly overheads. However, Apple's VisionPro was initially marketed at an eye-watering $3,500, which for many people, just isn't viable.
However, as with any groundbreaking technological move, competitors will enter the space and aim to deliver similar products at a far more affordable price.
The original smartphone in 2007 was considered an overwhelming success, but the retail price was out of the price range of millions of ordinary, working Americans. Once the company started to make these devices en masse, the demand and increased brand visibility resulted in an avalanche of new Apple and iOS users springing up worldwide.
Ultimately, this is where VR headsets need to find themselves. Concerningly, it doesn't feel like the demand is there like it was for the groundbreaking smartphone unveiled by Steve Jobs in 2007.
However, this rhetoric can change quickly, and it's a huge gamble that Apple hopes will pay off. Without this vast influx of users into this new technology, it's challenging to see how VR casinos can challenge land-based or digital casinos.
Medium To Long Term Prospects
Apple hasn't designed VisionPro intending to make a quick profit. They are the world's biggest company, with astonishing cash reserves, so profit or short-term losses aren't a problem in the same way they would be for smaller start-ups. As we illustrated at the end of our last section, it will take a seismic shift in the attitude of tens of millions of consumers toward VR to make them viable.
If the technology is more affordable in a few decades, people might aim to switch to VR casinos. There is an argument that they may be able to replicate the feeling of strolling around a casino, placing your bets, and taking in the atmosphere.
If they can capture this essence effectively and attract some ardent land-based casino fans, then there's an argument that they could challenge land-based and online casinos.
However, that argument depends on several variables that don't exist at the moment. The future might look brighter in the medium to long term, but it's hard to envisage the convenience of online casinos having any challenge from a VR headset that costs thousands of dollars.