Laptops
Lenovo IdeaPad 5 Review: Everything You Need to Know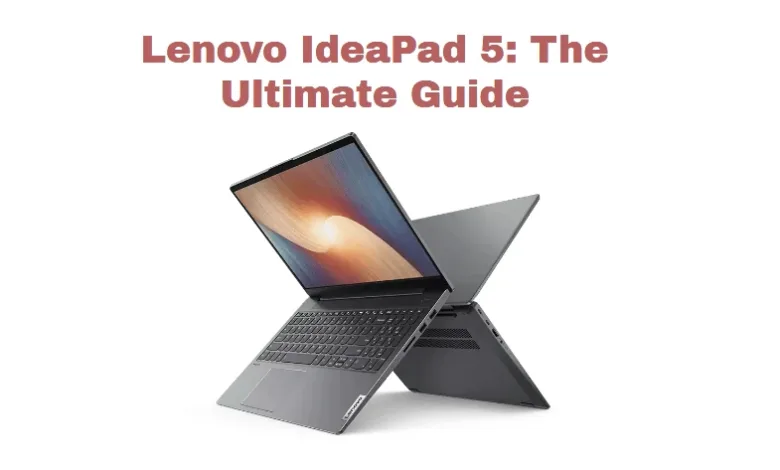 Quick Review
The Lenovo Ideapad 5 is a powerful and efficient laptop that offers excellent performance for a variety of computing needs. With its Intel Core i5/i7 or AMD Ryzen 5/7 processors, ample RAM, and storage options, it can handle tasks ranging from everyday use to gaming and video editing.
Powerful performance
Ample RAM and storage options
Dedicated graphics card for gaming
Sleek design with modern colors
Vibrant display with narrow bezels
Limited battery life
Audio quality affected by soft surface
Graphics may not meet high-end demands
---
Lenovo Ideapad 5 laptop is a powerful and efficient laptop that can handle all your computing needs.
Whether you are a student, a business professional, or just need a reliable device for everyday use, this slim laptop is perfect for you!
In this guide, we will discuss the specs and features of the Lenovo Ideapad 5, as well as how to use it to its full potential.
So whether you are just starting out or have been using this laptop for a while, this guide will help you get the most out of your device!
Lenovo Ideapad 5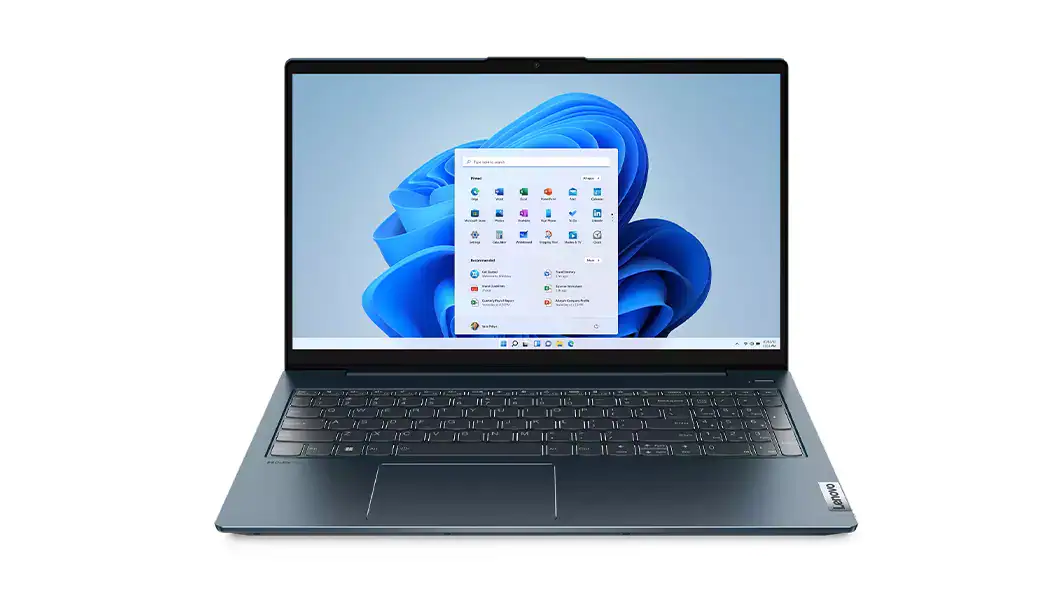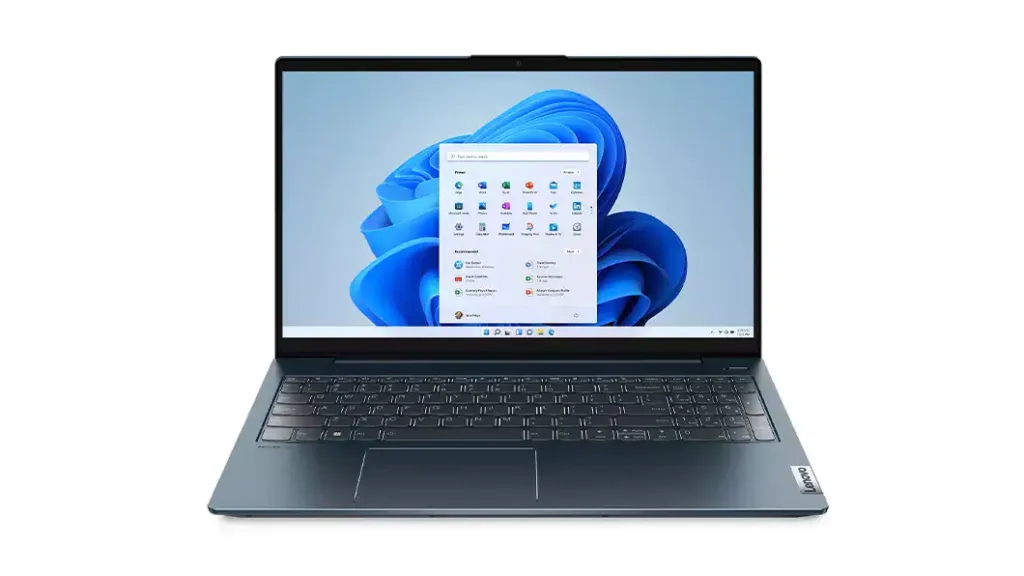 The Lenovo Ideapad 5 is a powerful laptop that runs on Intel Core i5 or i7 processor depending on the configurations. It has 16GB of RAM and up to 512GB of storage space, making it perfect for storing large files and applications.
It also features an NVIDIA GeForce MX450 graphics card for gaming and video editing. It has a 15.6-inch display with narrow bezels and Dolby Vision HDR support for improved visuals.
Additionally, the device comes with WiFi 6 and Bluetooth 5.1 connectivity options so you can stay connected wherever you go.
Price and Where to Buy?
The Lenovo Ideapad 5 is available in multiple configurations and can be purchased from many popular retailers. The starting price of the device is around $599 depending on the configuration you choose.
Where to Buy?
Configurations
Price
Buy from Amazon
Intel Core i5 (15.6″)
16GB | 512GB SSD
$868.85
Lenovo IdeaPad 5 (Intel)
Lenovo Ideapad 5: Specifications
Specification
Description
Operating System
Windows 10 Home or Windows 10 Pro
Processor
Intel Core i5 or i7 (10th/11th Gen)
Also available with AMD Ryzen 5/7
Display
15.6-inch FHD IPS with anti-glare
Memory
Up to 16GB DDR4
Storage
Up to 2TB SSD (Starting from 256GB)
Graphics
Intel UHD or NVIDIA GeForce MX450
Audio
2 x 2W speakers with Dolby Atmos
Battery Life
Up to 11 hours
Weight
Starting at 3.3 lbs
Connectivity
WiFi 6 (802.11ax), Bluetooth 5.1, 2x USB-A 3.2, 2x USB-C 3.2, HDMI 1.4b, headphone/mic combo jack, SD card reader
Security
Fingerprint reader or webcam privacy shutter (depending on configuration)
Keyboard
Backlit, spill-resistant with numeric keypad
Touchpad
Large, multi-touch with integrated buttons
Dimensions
12.66 x 8.66 x 0.71 inches (32.2 x 22 x 1.8 cm)
Color Options
Abyss Blue, Graphite Gray, and Platinum Gray
Warranty
1-year warranty with accidental damage protection
Design & Build Quality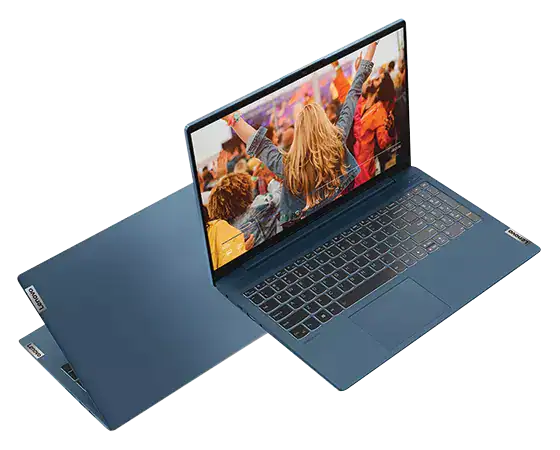 The Lenovo Ideapad 5 has a slim and sleek design that looks stylish and modern. It has a minimalist appearance with a clean and uncluttered look.
The laptop is available in three colors – Abyss Blue, Graphite Gray, and Platinum Gray – all of them are subtle and understated. The laptop's build quality is excellent and feels solid in the hand.
Display
The Ideapad 5 has a 15.6-inch Full HD IPS display with a resolution of 1920 x 1080 pixels. Apart from this, it also comes with a 17.3″ screen size.
The screen produces vibrant and accurate colors with good contrast and brightness. The display is anti-glare, which means it's comfortable to use for long periods, even in bright environments.
The bezels around the screen are narrow, giving the laptop a modern and stylish look.
Performance
This laptop is powered by an 11th Generation Intel Core i5/i7 processor with a clock speed of 2.4 GHz, which can be boosted up to 4.2 GHz. This processor provides snappy and responsive performance for everyday computing tasks like web browsing, video conferencing, and document editing.
It comes with 16GB of DDR4 RAM, which is sufficient for multitasking and running multiple applications simultaneously. The 512GB SSD provides fast boot-up times and quick access to files and applications.
Battery Life
The laptop has a 56Wh battery that provides up to 11 hours of battery life on a single charge, which is impressive for a laptop of this size and specification. The battery life may vary depending on usage and settings, but it should be sufficient for a full day of work or study.
Read Also: Skullcandy Crusher 2014: Everything You Need to Know
Keyboard and Touchpad
The keyboard on the Ideapad 5 is well-designed, with good key travel and a comfortable typing experience. The keys are well-spaced and have satisfying tactile feedback.
The touchpad is large and responsive, making it easy to navigate around the screen. The touchpad supports multi-touch gestures and has a smooth surface, which feels nice to the touch.
Ports and Connectivity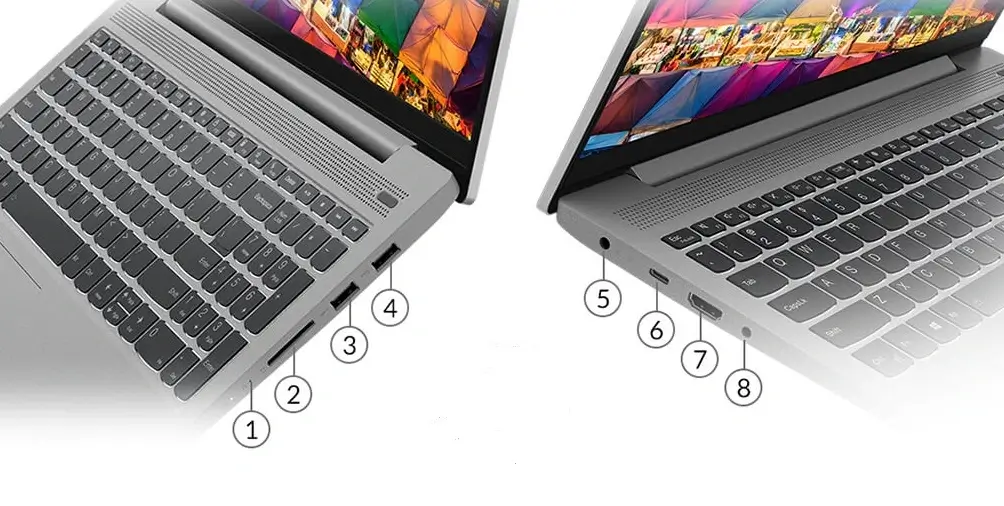 The Ideapad 5 has a good selection of ports, including two USB-A 3.2 ports, two USB-C 3.2 ports, an HDMI port, and a headphone/mic combo jack. It also comes with Wi-Fi 6 and Bluetooth 5.1 connectivity, providing fast and reliable wireless connectivity.
Audio
The laptop has a set of decent Dolby Atmos speakers that produce clear and balanced sound. The speakers are located at the bottom of the laptop, which may affect the sound quality if the laptop is placed on a soft surface. If you want a more immersive audio experience, you may want to use headphones or external speakers.
Features of Lenovo Ideapad 5
The Lenovo Ideapad 5 offers plenty of features that make it a great laptop for gaming productivity, and entertainment. Here's a breakdown of some of its key features:
Productivity and Creativity
11th Generation Intel Core processors
Intel Iris Xe graphics
Dual-channel memory
Smart Power with Quiet, Balance, and Performance modes
On-the-Go Convenience
All-day battery life
Rapid Charge Boost
Fast and stable WiFi and Bluetooth connectivity
Full suite of port options
Immersive Entertainment
Expansive display with a high-resolution and wider color gamut
TÜV certified for reduced eye strain
Dolby-certified front-facing speakers for room-filling audio
Slim, Light, and Tough Design
Thin and light premium design with military-grade durability
All-aluminum alloy chassis with engineering precision
Diamond-cut edges for elegant sophistication
Setting Up Your Lenovo Ideapad 5
Once you've gotten your hands on it, it's time to get set up. Here are some tips to help you get started:
The first thing you should do is read the user manual that came with your laptop and familiarize yourself with all of its features.
If you have purchased additional accessories such as a mouse or external monitor, make sure they are compatible with your device before setting them up.
Connect any necessary cables and configure settings in Windows 10 for optimal performance.
Install any drivers or software required for your applications, such as those for gaming or video editing.
Ensure that the battery is charged and the device is plugged in while you're setting it up.
Customize the settings and personalize your device according to your preferences.
Final Thoughts
The Lenovo Ideapad 5 is a great laptop for productivity, entertainment, and even gaming.
With its fast processor, ample RAM, and NVIDIA GeForce MX450 graphics card, it's capable of handling almost any task you throw at it. Plus, its 15.6" IPS display with Dolby Vision HDR support provides an immersive viewing experience for movies and TV shows.
Overall, this machine by Lenovo is a great choice for anyone who needs reliable performance in an affordable package. Whether you need a laptop for work or play, this laptop has got you covered.