Reviews
Bose QuietComfort Earbuds II Review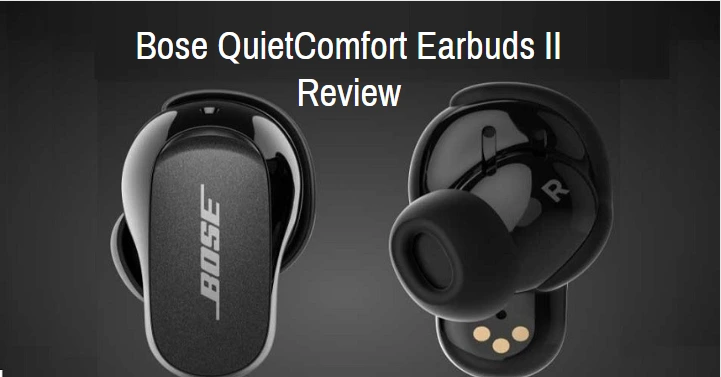 The Bose QuietComfort Earbuds II are a highly-anticipated addition to the popular QuietComfort line of noise-canceling headphones.
With a sleek design, intuitive controls, and industry-leading noise-cancellation technology, these earbuds are poised to be a top choice for anyone looking for a premium listening experience on the go.
In this review, we'll take a comprehensive look at everything the QuietComfort Earbuds II have to offer, including their design, features, sound quality, and more.
Whether you're a frequent traveler, a music lover, or simply someone who values high-quality audio, this review will help you determine if the QuietComfort Earbuds II is the right choice for you.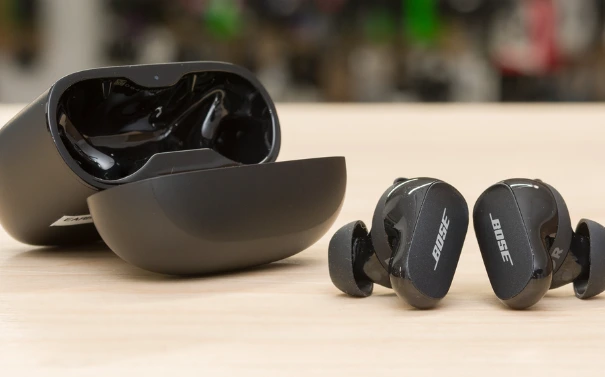 Bose QuietComfort Earbuds II: Specifications
The Bose QuietComfort Earbuds II are packed with the features that normal earbuds have.
But, this variant of Bose got hype because of their active noise cancellation. Its noise cancellation is very brilliant.
Here are the detailed specs of these earbuds.
| | |
| --- | --- |
| CONNECTIVITY | Bluetooth 5.3, SBC, AAC |
| WATER RESISTANCE | sweat resistant (IPX4) |
| EARBUDS DIMENSION | 17.2 x 30.5 x 22.4mm |
| BATTERY LIFE | 6 hours (up to 24 hours with case) |
| EARBUDS WEIGHT | 6.24g each |
| CHARGING CASE DIMENSIONS | 59.4 x 66.3 x 26.7mm |
| CHARGING CASE WEIGHT | 59.8g |
| CASE CHARGING | USB-C |
All these above-mentioned specs are provided by almost every earbud company. But the thing is how do they work with these specs?
We tested these buds for a long time, and the results are amazing they work very well. They work very well with the provided specs.
During the test, there was almost no delay in the sound which is a very good thing for any earbuds.
Bose QuietComfort Earbuds II: Design
Bose QuietComfort Earbuds II comes with a unique and next-level design. Its design is completely different from the previous generation buds (Bose QuietComfort Earbuds).
Their design is a little bit different from the other regular buds. It provides the vibe of some science fiction movie gadget while looking. The edges and curves provide a fascinating look.
While the previous generation earbuds are bulky and sometimes don't fit in the ears well. This issue has also been resolved in this generation of earbuds.
With Earbuds II, officials provide three different wraparound fins. So, the fitting issue of the buds has also been resolved with the wraparound fins.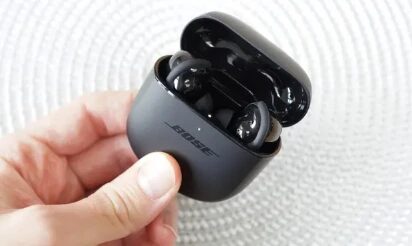 On the back of the buds, there is a sensitive touch button provided, from where you can control the audio only by touch.
From this touch sensor, you can change the audio channel playing, pick calls, or can enable the voice assistant very easily perfect for those working near apartments for rent in miramar fl.
If we talk about their protective charging case, its design is up-to-mark. The case comes out with a matte finish in black color, while a shiny finish in white color. This color grading looks amazing.
At the bottom of the cover, there is a Type-C Port from where you can charge the case. It provides fast charging for itself as well as for buds.
Bose QuietComfort Earbuds II: Noise Cancellation
The noise cancellation of the Bose QuietComfort Earbuds II is very satisfying. The sound calibration, as well as noise cancellation of these buds, are fantastic.
When you turn on the buds and put them in your ears, you will hear a short violin strum tone. This tone is satisfying and known as the startup sound.
They can easily reduce all the usual deep rumble and roars of sounds. They can reduce the mid and high tones efficiently. This is very difficult for any noise-canceling device. They do this job very accurately and it is highly appreciable.
The best thing about these is that you can easily customize the noise-cancellation modes. These modes range from maximum blocking to full awareness. You can change them from the app. This feature is the point-taking feature for these buds.
However, its overall performance in noise canceling is excellent.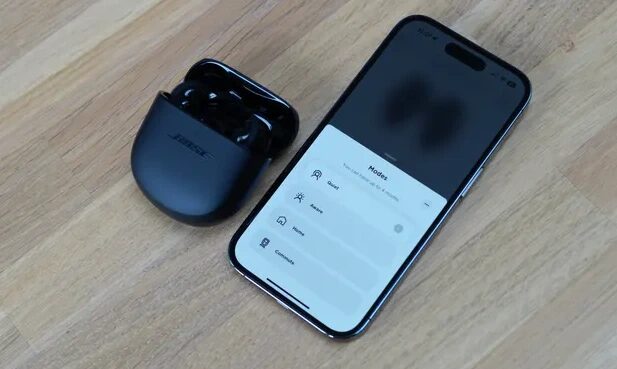 Also Read: Best Wearables for Trekking: Must-Have Gadgets
Bose QuietComfort Earbuds II: Sound and Bass Quality
It is not wrong to say that the Bose QuietComfort Earbuds II provides the best quality of sound and bass.
If we talk about the user review on it. So, every person has their own anatomy related to everything. But the average of them like the sound and bass of these buds.
As the bass is bombastic. It will make you feel the true sound one time. And you will love it.
These buds make a lot of improvements than their previous generation. The early ones were not very good at bass or sound quality and their noise canceling was also not good at all.
But, this time for capturing the market Bose made a lot of improvements. It is highly appreciable.
The sound delivery is very smooth and clear. If you are on call in some loud space, you can hear a clear voice to some extent.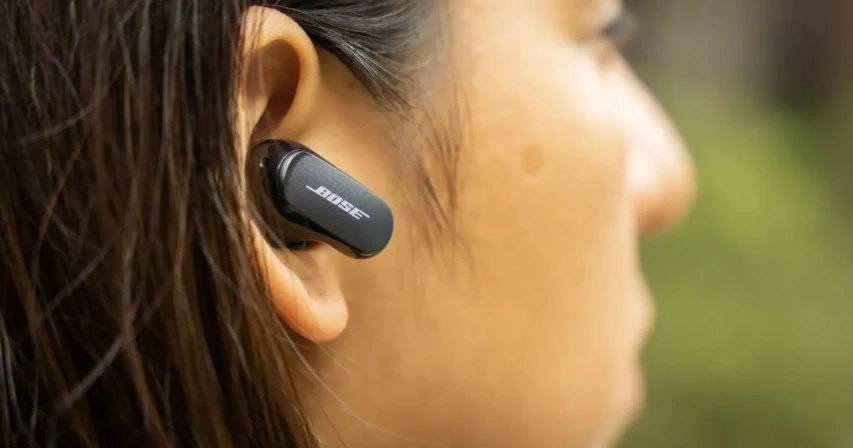 Bose Earbuds II: Battery Life
The battery is one of the most important earbuds. Here raises a question How long will its battery last?
So, as we have discussed before, its battery will last about 6 hours. But with the charging case, it can last up to 24 hours.
The 6 hours of continuous audio streaming is another point-taking thing for these buds.
We also tested the battery time of these buds. In our tests, they ended in almost 6 hours.
Bose QuietComfort Earbuds II: Pricing and Where to Buy?
The Bose QuietComfort Earbuds II are a little bit overpriced than the competitor ones. The other buds with the same features are selling cheaper than them.
If you are considering these buds to buy, the price range of these buds is $249 and you can purchase them from Bose's Official Store, Amazon, or BestBuy.
Final Verdict
The Bose QuietComfort Earbuds II are packed with features that are on par with other earbuds on the market, but what sets them apart is their active noise cancellation.
The noise cancellation is highly effective and can be customized to your liking. The design of the earbuds is unique and sleek, with a comfortable fit and touch sensor controls.
The sound and bass quality are also impressive, providing a smooth and clear delivery.
Overall, the Bose QuietComfort Earbuds II are a great choice for anyone looking for high-quality earbuds with advanced noise-cancellation capabilities.
If you can spend this much money, you can definitely go for these buds.