Technology
8 Tips for Getting the Most Out of Google Chrome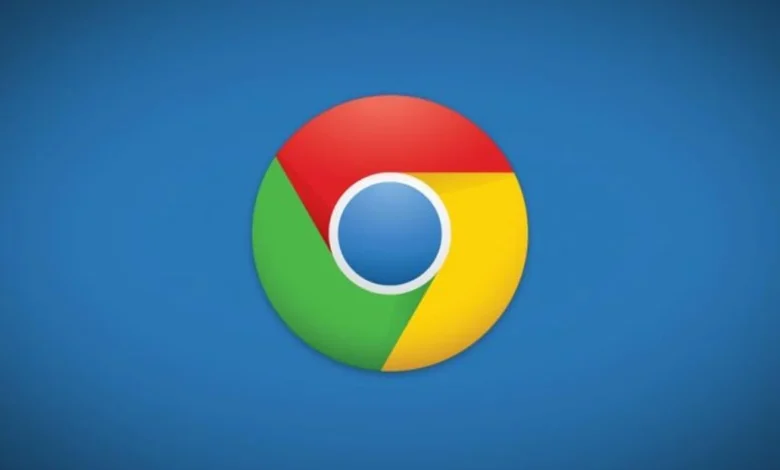 Are you getting the most out of your Google Chrome browser? You might think that all browsers are equal, but why take chances when it comes to protecting yourself online and staying up-to-date with the latest tools and features?
The truth is, there are plenty of things you can do in Chrome to make sure you're making the most out of your internet experience. Check out our list of 8 essential tips for getting the most from Google Chrome!
Switch Google Chrome to Guest Mode
Guest mode allows you to browse the web without affecting your settings. This can be especially useful if multiple people use the same computer, or if you want to quickly access a website without leaving any trace of it on your browser history.
You can simply enable the guest mode by clicking the Google Chrome avatar in the top right corner.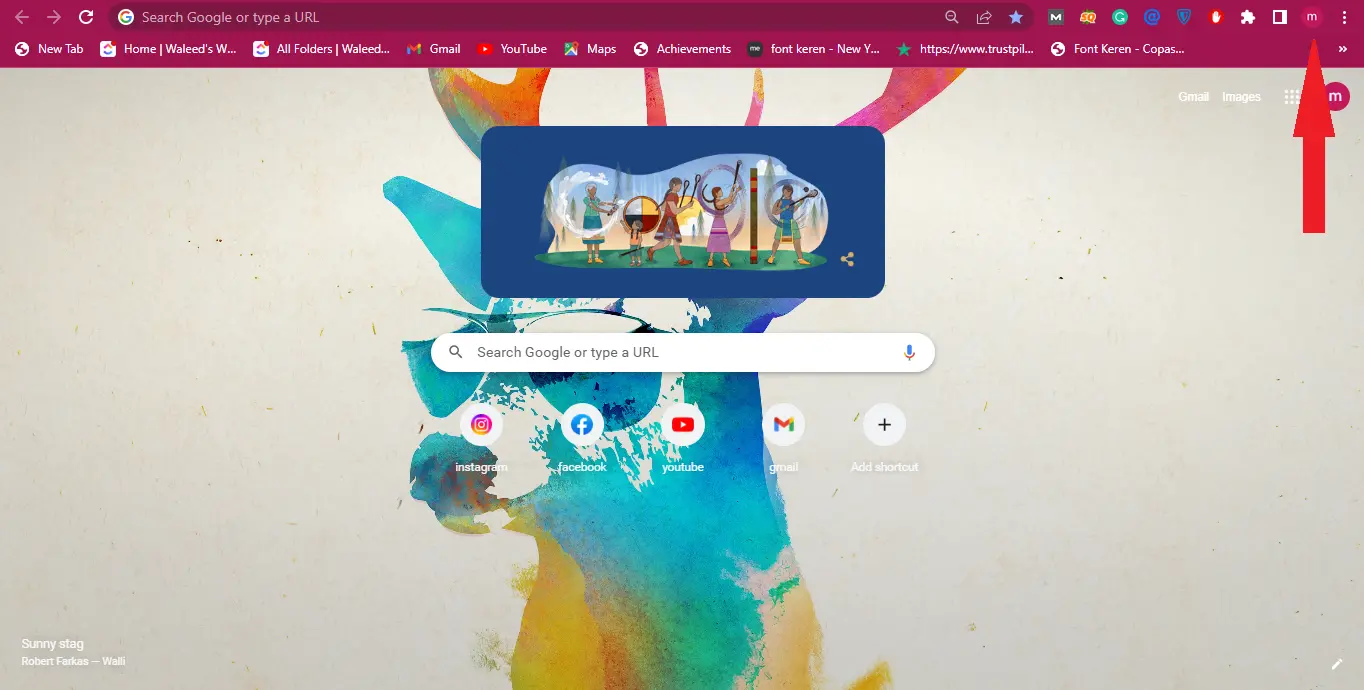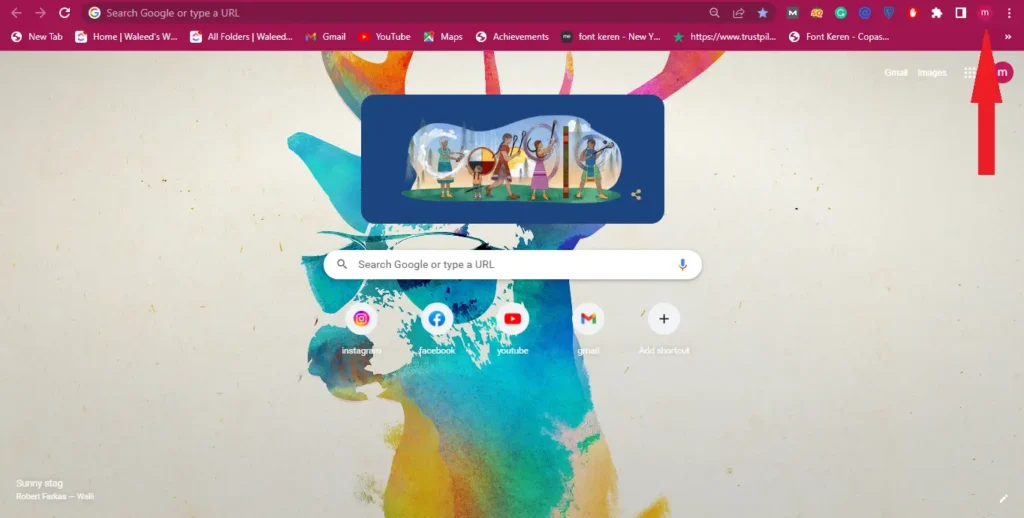 After opening that interface, you only have to click on the "guest" option. After doing that your guest mode is enabled.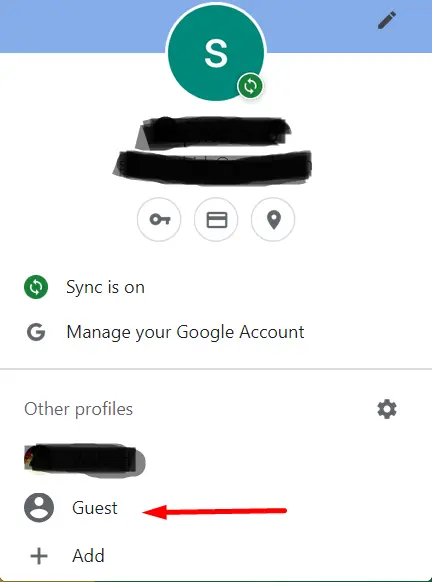 To exit this mode, you only have to switch back to your main Google account. The guest mode only provides a basic layer of protection for your main google account. It also increases the privacy of your Google account.
Grouping the Chrome tabs together
Google Chrome has introduced the tabs grouping feature. This feature is very brilliant and easy to use. This feature lets you organize your tabs in collections with labels and colors.
You can easily group your tabs. You just have to right-click on the opened tabs at the top of Chrome's space, and just have to click on the "add tab to new group" options. In this way, your tabs will be grouped.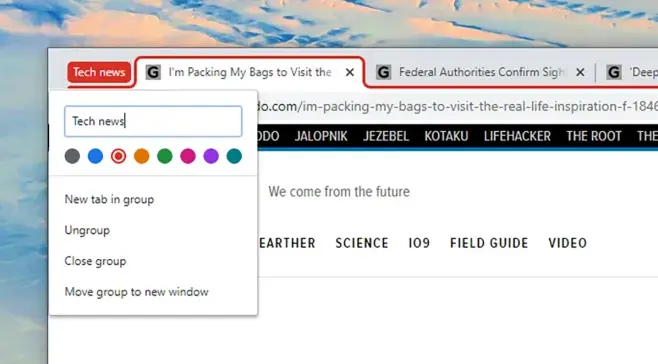 You can also label and color your tags according to your needs. This feature will help you a lot if you have so many tabs open all the time. This feature will prevent the tabs rush into Chrome's working space.
Sending tabs to other devices
Like grouping tabs, Google introduced the tabs sending feature. In it, you can send the tabs to other devices. If you want to see the tabs on your mobile phone or other devices, you can send them to those devices whenever you want.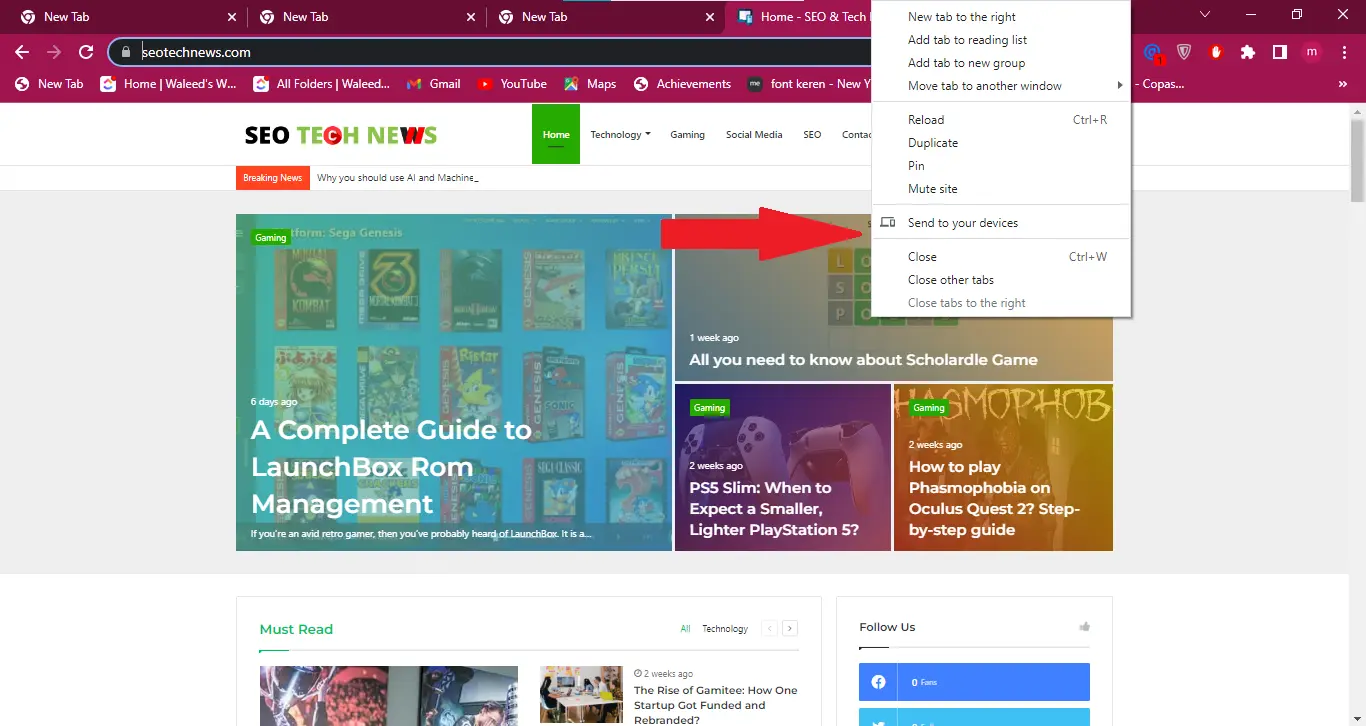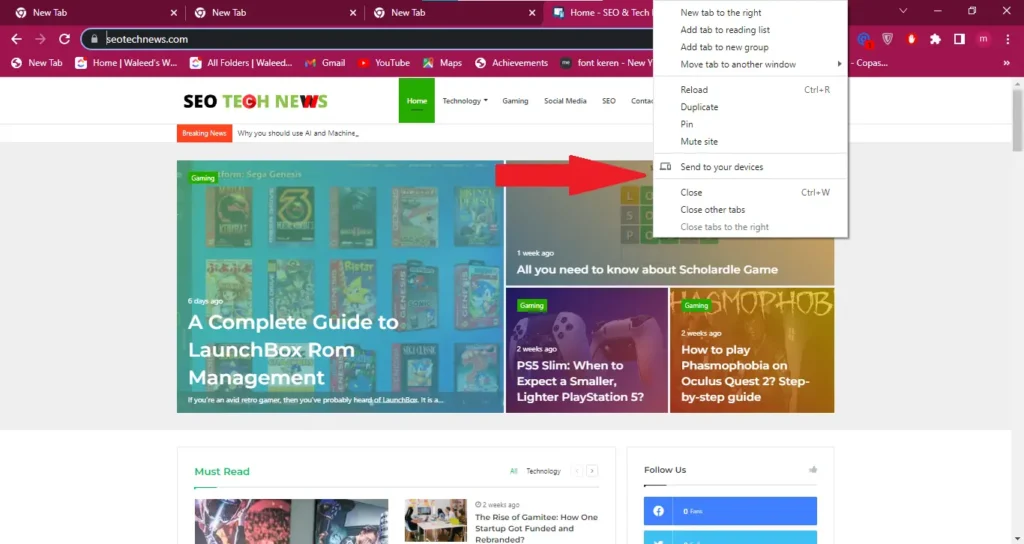 For example, we have an SEO Tech News site tab open in our workspace, and we want to send it to another device. What we have to do is right-click on that tab and click on the "Send to your devices" option.
In this case, "your devices" are any devices where you've installed Chrome, signed in with your Google account, and turned-on sync. Pick one of the options from the list that appears, and the URL in question is instantly sent across to the other device.
Casting your tab and Desktop
Did you know that you can cast your desktop and tab to a Chromecast device?
This makes it easy to share content with friends and family while still keeping the experience private.
All you have to do is click the three dots in the top right corner of Chrome and select "Cast" then choose which device you would like to cast to.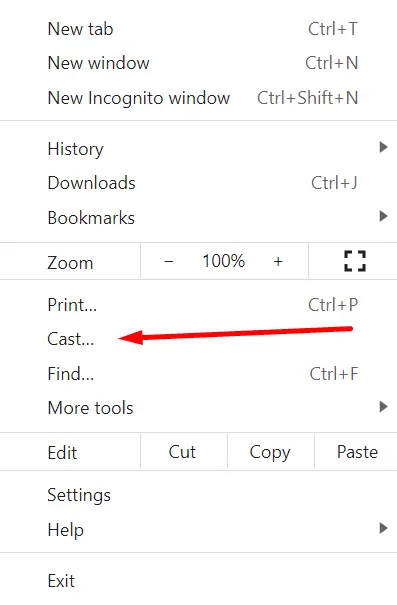 Search inside websites with the Omnibox
The Omnibox is a great way to quickly search inside websites without having to navigate through the website itself.
All you have to do is type in your desired search query and Google will automatically recognize which website you wanted to search within.
This feature will help you to find articles or other information across websites only by typing the query in the upper search bar.
Playing Audio and Video files
The most awesome feature of chrome is that it can play all your video and audio files without using any app or extension.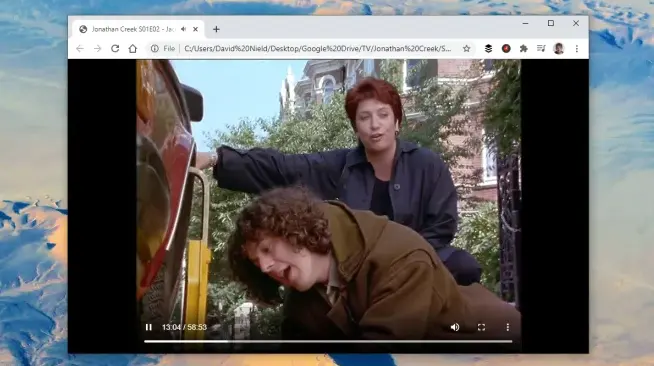 To do this, you only have to drag your audio or videos simply to chrome's new tab and drop them there. It automatically plays your stuff without using any extension or third-party software.
It's unlikely that Chrome is going to replace your default media player anytime soon because the playback controls and features you get are fairly basic, but it can help when you want to quickly open up a file on your system.
Add Shortcuts to quickly Navigate
If you are a person who spends most of your time on multiple tabs, this feature is especially for you. You can set your new tab in a way that makes your work easier and simpler.
You can add shortcuts to the sites you use every day at your work. This makes your work easier. You can reach those sites in just one click.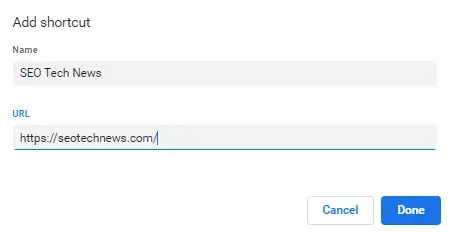 As you can see in the above illustration, you can easily set up your shortcuts for different websites only by giving them names and adding their URLs.
Changing Google Chrome's Appearance
Colors have a lasting impact on our mood.
If you find the default Google theme choppy and not according to the mood, you can easily change it to increase your productivity.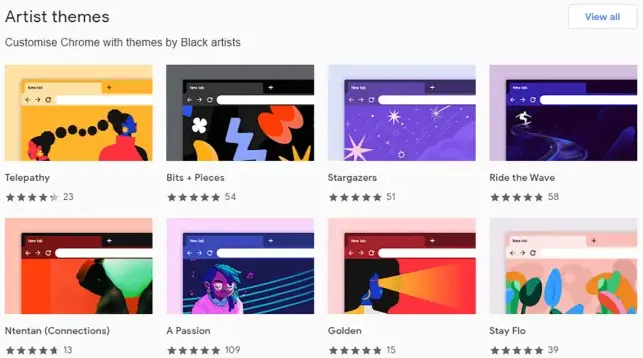 The standard Google Chrome look is no doubt fine for most of us, but you can tweak some of the aesthetics of the browser if you feel like a change.
Open the browser menu and pick Settings > Appearance > Theme to browse the Chrome Web Store for new themes. You'll find all kinds of color themes and artwork here uploaded by artists and users and from Google itself.
You can always go back to the original look again whenever you want.
Wrapping it up
These 8 tips are just the beginning of what you can do in Google Chrome to make your browsing experience better. With a few simple adjustments, you can take advantage of all the great features and protect yourself while online. So, get out there and start getting the most out of your Chrome browser!