Gaming
Poeltl Unlimited: A Game to Test Your NBA Knowledge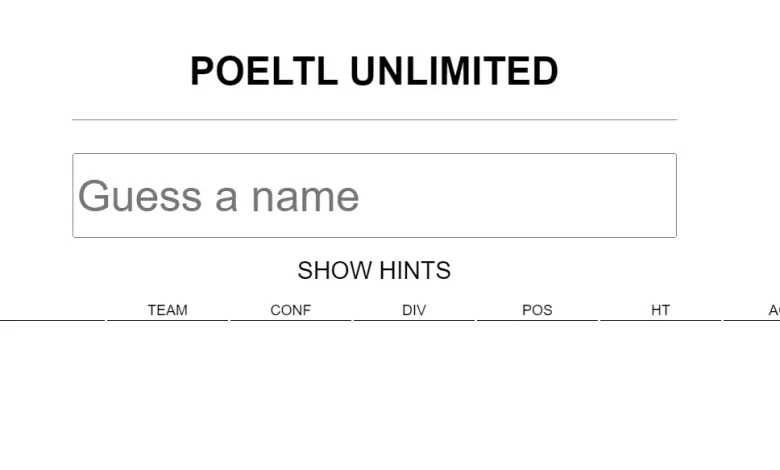 Do you think you know all the current NBA players?
Prove it by playing Poeltl Unlimited, a fun and challenging game that tests your knowledge of professional basketball.
In this game, you must guess the identity of an unknown player based on their attributes using 8 guesses. If your guess is correct, move on to the next mystery player; if not, keep guessing until you get it right!
With silhouette mode available for extra help when needed and new mystery players every day, Poeltl Unlimited will challenge even the most knowledgeable basketball fanatics.
In this blog post, we will explain how to play this game like a pro.
How to Play Poeltl Unlimited?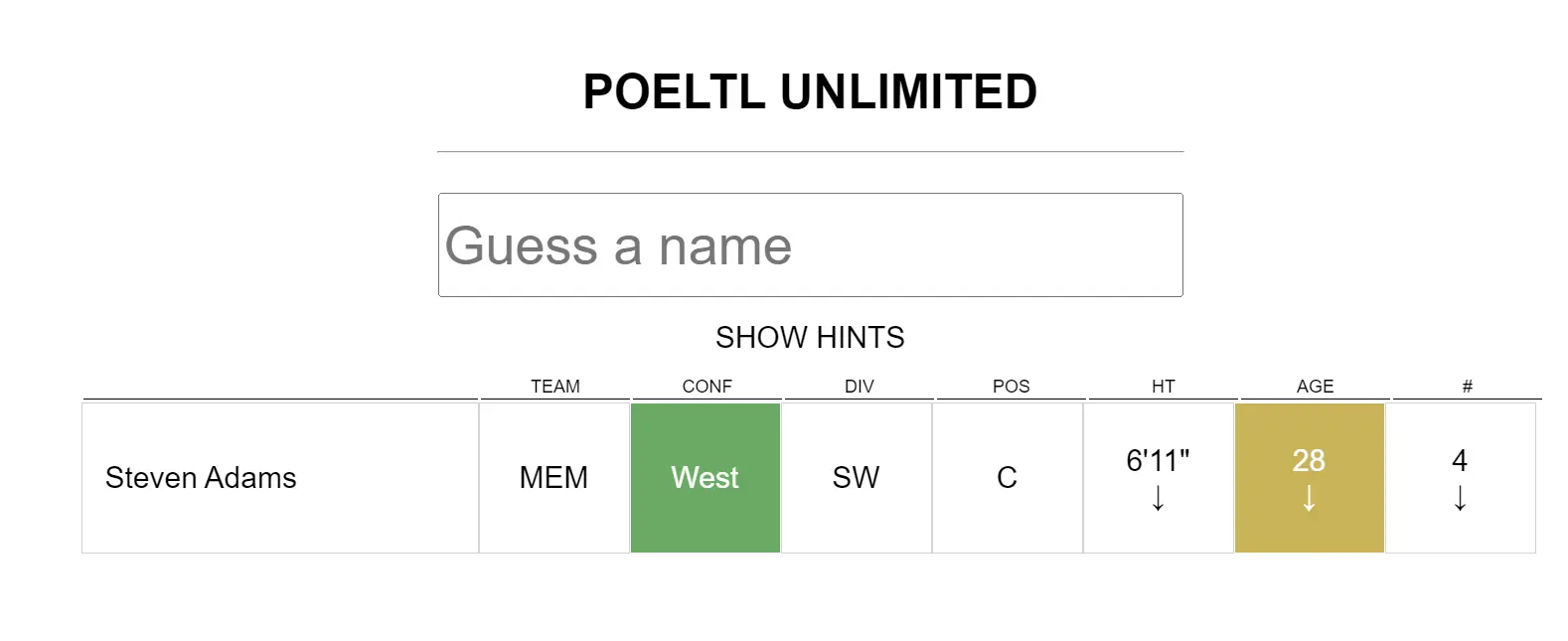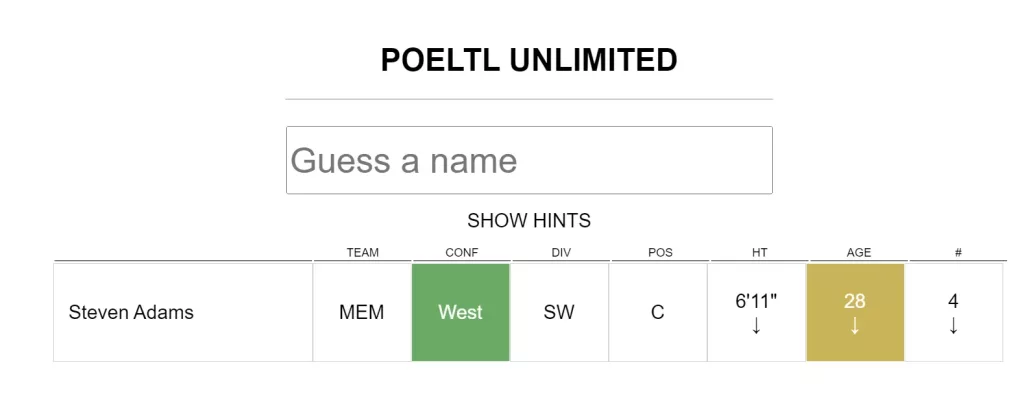 Playing Poeltl Unlimited is simple. You will start by guessing a player's name from the 30 NBA teams in the league.
After that, you'll be presented with stats on an unknown player such as
Team
Age
Height
Weight
Position
Rookie year, etc.
It's up to you to guess their identity correctly before running out of time.
You can use hints from the game to help you guess or even ask your friends for tips!
The green color in any column means your guess is correct.
If you spot yellow in the team column, it implies that the mystery player has previously played for that team but is not currently a part of it.
Yellow in the position column suggests a partial match to the mystery player's position.
Any other column, such as height, age, or jersey number, displaying yellow indicates that the mystery player's attribute is within two units of the attribute you guessed.
After each round, you will receive points based on how quickly and accurately you guessed the player. The quicker and more accurate your guesses are, the higher your score will be at the end of the game.
The game doesn't end after your first round. After each correct guess, you'll be presented with a new player to guess and your points will accumulate over time. The identity of the correct player is revealed if you failed to guess in 8 attempts.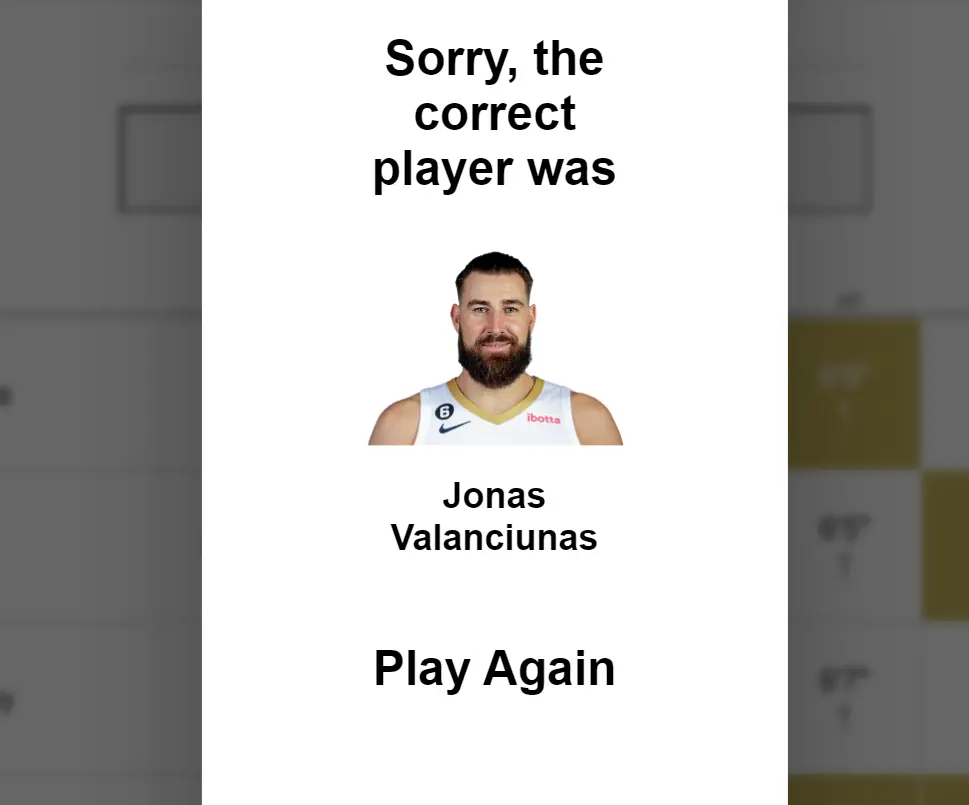 You can also take a break in between rounds and come back later to continue playing.
Get ready to show off your basketball knowledge and see how much you really know about the National Basketball Association.
Read Also: Unblocked Games 67: Enjoy Endless Hours of Fun
Features of Poeltl Unlimited
You can play this game an unlimited number of times.
Test your basketball knowledge across all 30 NBA teams.
Play with friends or challenge yourself to beat your own high score.
Receive rewards for each correct answer including virtual coins, which can be used to customize your profile and avatar.
Enjoy an engaging basketball game experience with beautiful visuals and sound effects.
Accessible on mobile devices, so you can play anytime, anywhere!
Read Also: RG Gaming Redeem Code
Conclusion
Poeltl Unlimited is a fun and engaging basketball trivia game that will test your knowledge of the sport. You can prove your basketball prowess because it has a huge data set of all NBA players.