Technology
Apps
How to Schedule WhatsApp Messages on iPhone and Android?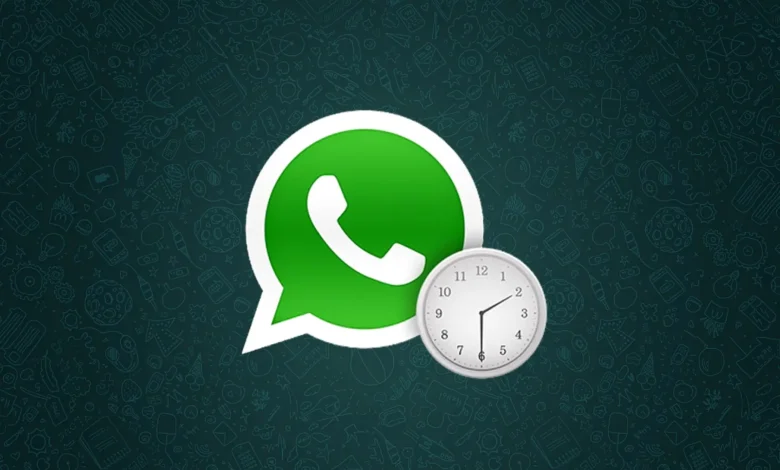 There are many reasons why you might want to schedule a WhatsApp message.
Maybe you want to remind yourself to do something, or maybe you want to send a message at a specific time. No matter what your reason is, scheduling messages is a great way to make sure that your messages get sent on time.
In this blog post, we will show you how to schedule WhatsApp messages on Android as well as iPhone.
Scheduling WhatsApp messages on Android phones
There are plenty of third-party apps offering the scheduled messaging feature on android phones. One of them is SKEDit.
It is a third-party app that allows WhatsApp users to schedule messages. You can find this app on Google's Play Store.
First of all, install the SKEDit app from the play store and launch the app.
Sign up using your details.
Once you have signed up, click WhatsApp from the app menu.
You have to now grant the following permissions in phone settings: Enable Accessibility > SKEDit > Toggle on Service > Grant Allow.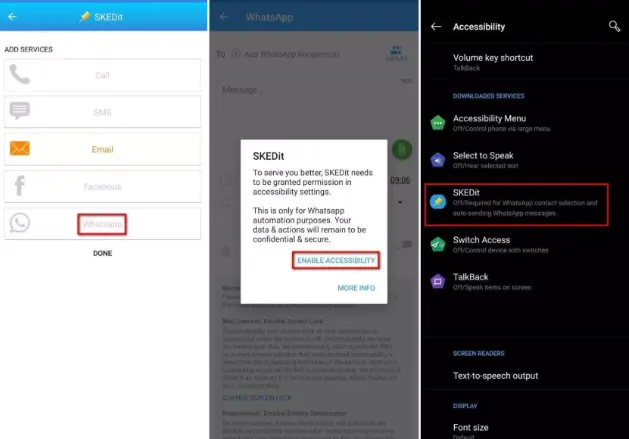 To schedule a message, enter the recipient's name, your message, and the date and time.
You can repeat the message frequency to daily, weekly, and monthly.
If you enable the Ask me before send option, you will receive a notification before sending the scheduled message.
Scheduling WhatsApp messages on iPhone
Scheduling messages on iPhones using third-party apps is not as simple as on Android phones. Apple is more concerned about the user's privacy. So, it doesn't allow third-party apps to be used.
However, with the help of an app named Shortcuts, iPhone users can schedule WhatsApp messages.
First of all, install the Shortcuts app from Apple's store.
Launch the app and click on the automation button that is located at the bottom.
Select the + icon which is at the top right corner of your screen and then click Create Personal Automation.
After creating personal automation, press the Time of Day button to schedule your automation.
Choose a date and time to send WhatsApp messages. Then, click Next.
Select Add action, and go to the search bar by typing Text. From the dropdown, select Text.
Write the message in the text field.
Click on the + icon which is below the Text field. A window will pop out in which you need to type WhatsApp in the search bar.
When the dropdown appears, select "Send Message Through WhatsApp". Select the recipient's name and then toggle to Next > Done.
If you want to use the scheduled messaging feature on your iPhone, the Shortcuts app by Apple can be your best choice.
All in all
Scheduling WhatsApp messages can be very handy at times. As this feature is not officially available on WhatsApp, the above apps we mentioned will do the trick for you. If you are a busy person and always forget important days like birthdays, you can easily schedule your messages for the future.