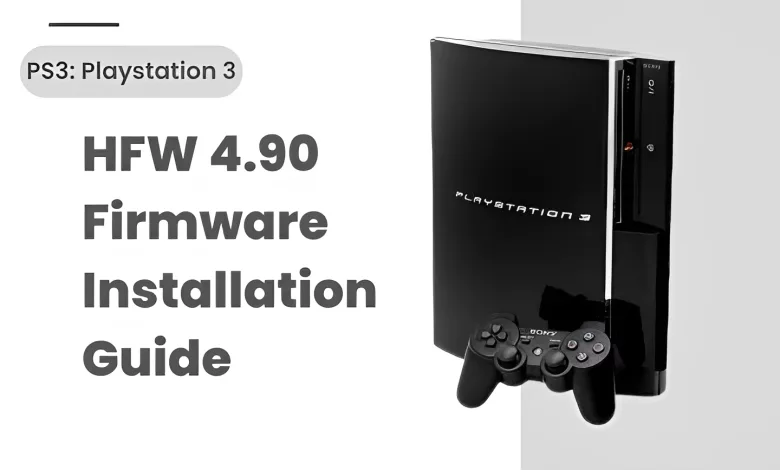 From gaming to streaming the latest movies, the Sony PlayStation 3 (PS3) offers a variety of entertainment options.
But if you want to get the most out of your console, you'll need to install its latest firmware, the HFW 4.90.
This guide will walk you through how to easily and safely do this upgrade so you can enjoy all the benefits of this advanced PS3 firmware.
What is HFW 4.90 Firmware?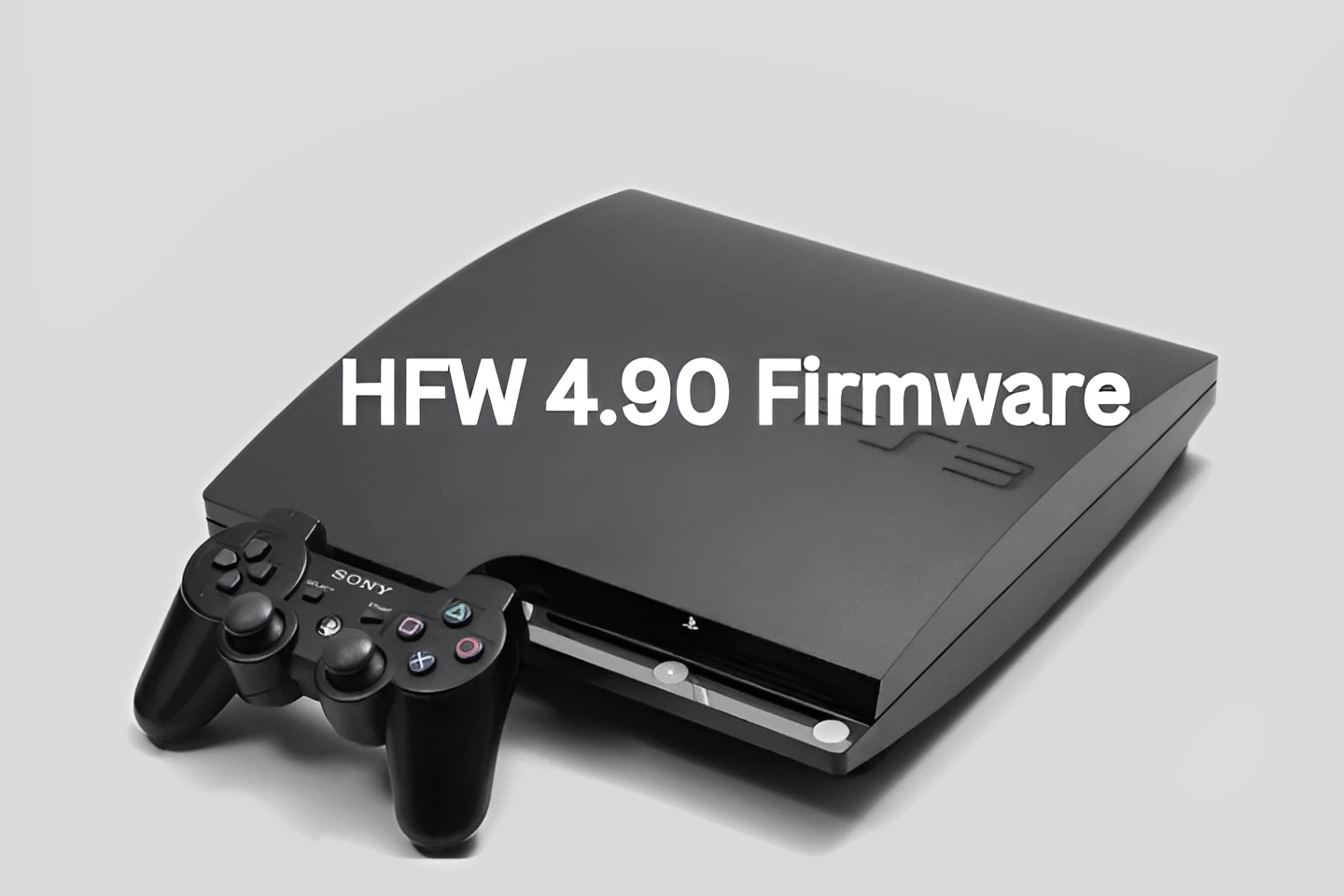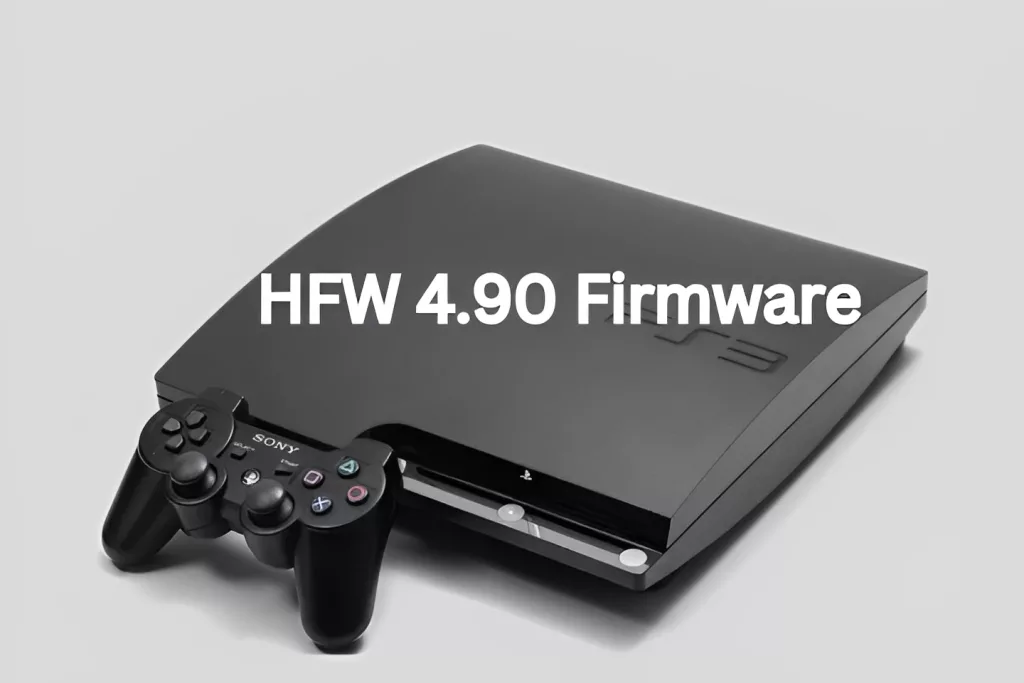 HFW 4.90 is the latest hybrid firmware version released for the PlayStation 3 console. It can use for HEN installation on all models.
For those who have a 2.5K or lower model, this HFW allows you to install CFW (Custom Firmware) effortlessly using a flash writer.
This update adds support for some newer Blu-ray movie formats, improved stability and performance, as well as a range of other bug fixes and improvements.
It also brings with it new features such as a dedicated Netflix app, an in-game XMB menu, and trophy support.
Preparing to Install the PS3 HFW 4.90 Firmware
Before proceeding with the installation of HFW 4.90 firmware on your PS3, it is essential to take certain precautionary steps.
This section will guide you through the necessary preparations to ensure a secure installation process.
Note: These steps are designed to enhance security and optimize your PS3 experience.
Step 1: PS3 Settings
Update your PS3 to the latest available firmware version.
(Optional) Consider formatting your PS3 to clear all existing data.
Create a new account named "JB" for future use.
Set the time and date of your PS3 using the internet to ensure accurate system functioning.
Step 2: Internet Browser
On your PS3:
Press the triangle button on the controller.
Navigate to the "Tools" menu.
Enable cookies and JavaScript in the browser settings.
Disable the "Confirm Browser on Close" option for convenience.
Set your "Home Page" to a "Blank Page" for a cleaner browsing experience.
Delete your cookies, search history, cache, and authentication information for added security.
Step 3: Flash Drive
Format your flash drive to the FAT32 file system to ensure compatibility with the PS3.
Create the following folders on your flash drive:

"PSXISO" for storing PSX games.
"PS2ISO" for storing PS2 games.
"GAMES" for storing PS3 games.
How to Install HFW 4.90 Firmware and HEN on PS3?
In this step-by-step guide, you will learn how to install HFW (Hybrid Firmware) update on your PS3, which will enable you to install HEN (Homebrew Enabler).
Follow the steps below to proceed with the installation.
Note: Please ensure that you have a USB flash drive and access to a computer running either Windows or Linux.
Step 1: Downloading HFW 4.90.1
On your computer, download the HFW 4.90.1 firmware file (PS3UPDAT.PUP) from one of the following sources.
Extract the contents of the downloaded "HFW-4.90.1.zip" file to your USB flash drive.
To ensure the integrity of the downloaded file, you can verify its MD5 checksum using the following methods:

For Windows users: Use a tool like "WinMD5.exe" to check the MD5 checksum of the "PS3UPDAT.PUP" file. Make sure the checksum matches the provided value.
For Linux users: Open the terminal and navigate to the directory where the "PS3UPDAT.PUP" file is located. Run the command "md5sum [FILE_NAME.pup] [PATH_TO_PUP_FILE]" and compare the generated checksum with the provided value.
Step 2: Updating the PS3
Connect your USB flash drive to your PS3.
On the PS3, navigate to the "Settings" menu and select "System Update."
Choose the option to update your PS3 via storage media.
If the update fails, follow these additional steps:

Restart your PS3 in recovery mode by plugging in your USB flash drive and connecting your controller via USB.
Turn off the PS3, then hold the power button until the PS3 turns on and off.
Release the power button briefly, then hold it again until you hear two quick beeps.
In recovery mode, select "System Update" and proceed with the instructions on the screen.
Read Also: How to Transfer File between iPhone and Mac?
Securing Your PS3 After Upgrading to the HFW 4.90 Firmware
After installing the HFW 4.90 firmware, it's recommended that you take a few extra steps to secure your PS3 and protect your data and information:
Set up an account password to protect your account from unauthorized access.
Enable two-factor authentication for added security.
Make sure all system updates are installed regularly.
Disable any unused features or services to reduce the risk of malicious attacks.
Enable automatic downloads so that new system updates are downloaded and installed as soon as they become available.
Troubleshooting Tips and Common Issues
If you run into any issues while installing the PS3 HFW 4.90 firmware, there are a few steps that may help:
Check to make sure your console is connected to the internet.
Make sure you have enough space for the update (at least 200 MB).
Try restarting your console and trying again.
If the update still won't install, try deleting any existing system updates and then attempting to install the firmware again.
Read Also: Poeltl Unlimited: A Game to Test Your NBA Knowledge
Final Thoughts
Installing the HFW 4.90 firmware on your PlayStation 3 console is fairly straightforward and can be done in just a few steps.
Doing this upgrade will ensure that you're getting the most out of your PS3, as it will give you access to all the latest features and content available through Sony's PlayStation Network (PSN).