Reviews
Top Sports Apps for Fans: Stay Updated and Engaged All Season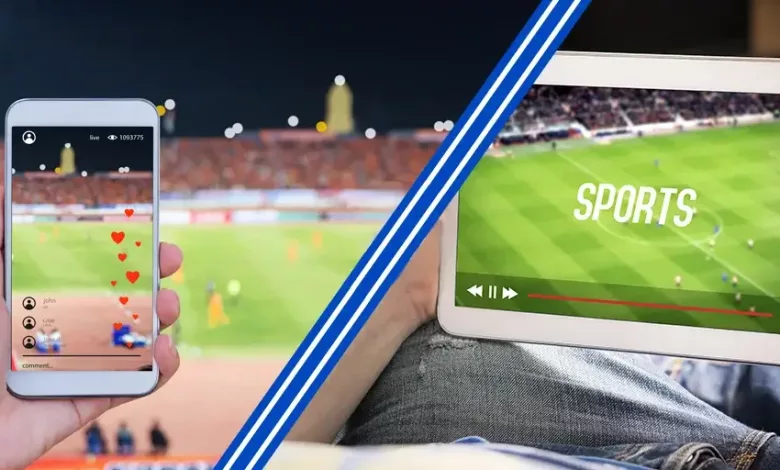 With summer nearly out of reach, the North American sporting season is picking up steam with fall and winter sports like football, hockey, and basketball beginning their seasons soon (if they haven't already) and the tantalizing action of the MLB playoffs giving us one last look at summer fun with an action-packed October.
As with any activity, proper preparation is crucial to ensuring that you make the most of your time.
Here are some crucial sports apps that any fan has to make use of during the season to make sure that they have the latest news and other updates.
ESPN
While their slogan as the 'worldwide leader in sports' might be a little gratuitous given their United States-centric programming, one can't deny the sway that ESPN holds over North American sports.
ESPN is extremely helpful because they do a little bit of everything. If you aren't able to follow a game on TV as the action unfolds you can keep up with the box scores,
with data from each successive play updated within seconds of it happening.
If you like to keep an eye on multiple sports or games at one time like I do, ESPN makes it extremely easy to do so.
The main home screen of the app has five different tabs you can look at, the home, scores, watch, ESPN+, and 'more' options.
If you have a game on tap on the watch or ESPN+ tabs, you can minimize that screen and flip between various box scores on the home, scores, and more tabs, making it possible to stay up to date on up to four games at once.
For stat hunters and bettors, having the box scores readily available makes it easy to see exactly what's going on in the game, and the watch and radio functions make it possible to follow live games remotely.
Last but not least, ESPN is a journalistic outlet, so you'll have plenty of content on the app even when games aren't going on, whether that's articles covering your favorite team or updates on the world of sports as a whole.
They also have clips from talk shows like First Take and College Gameday, as well as highlight packages from games if you aren't able to watch the full contest or miss a major play.
ESPN's versatility makes it a critical download for any sports fan, no matter the time of year.
Betting Apps: Take Your Pick
Of course, any list of must-have apps for sports fans would be incomplete without mentioning some of the best sports betting apps, which have made a significant impact on the athletic world in recent years.
These apps have not only revolutionized the way we engage with sports but also offer enticing incentives for new customers during onboarding, such as second-chance wagers or deposit matches.
So, if you're new to the world of sports betting, you'll find plenty of options to get started on the right foot.
Even if you don't want to bet on the games, the mantra goes that the house always wins.
Vegas sportsbooks are legendary for their success in picking winners, so if you want the sporting world's equivalent of insider intel on how games are going to go, scroll through the betting lines and point spreads to see who is favored to win, how much they're expected to win by, and how high or low scoring of a game a matchup is likely to be.
Twitter/X
While this may not be the option one normally associates with athletics, it's one of my own personal favorites.
Whether you're watching a game live or trying to follow along without a video stream, the crowdsourced nature of Twitter makes it feel like the world's largest sports bar when games are going on.
Don't like a pass interference call on Sunday Night Football? Immediately type 'pass interference' in the search bar, and you're sure to see dozens of hits as your fellow fans broadcast their opinions to the world.
Twitter's algorithm makes it so that the biggest stories are pushed to the front page of the app, so if you follow sports personalities and fans, all you need to do is scroll down your homepage or the 'trending' section to become inundated with athletic content, giving you updates on exactly what's happening while it occurs.
Compared to ESPN, the beauty of actual journalism is that you're getting carefully vetted sources: reporters want to make sure they're giving out the right information, so they take painstaking measures to prove that what they're hearing is true.
With Twitter, you'll get information at a much faster pace—a firehose as opposed to a leaky faucet—so you'll have to be careful not to believe everything you see.
With that said, the ability to see thousands of people's opinions in real-time makes Twitter tough to beat.
Part of why I love sports is the communal nature of viewing, with people from around the world coming together to root for their favorite teams.
Nowhere is that more evident than on social media, despite all its faults, and no app does a better job of providing that content than Twitter does.