Errors & Fixes
How to fix Twitch Network Error 2000? A complete guide with steps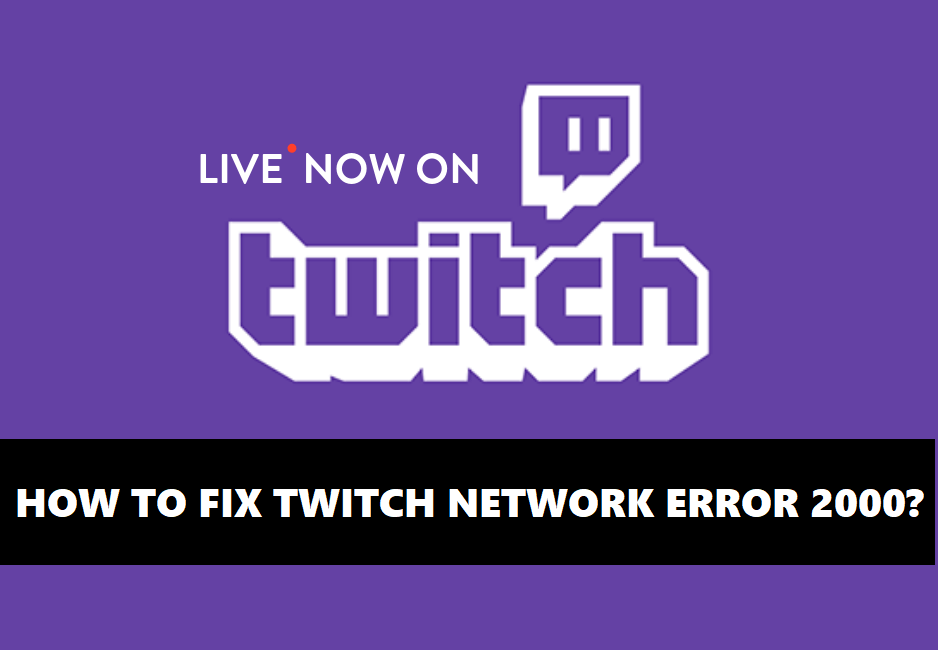 Twitch is a live streaming service for music, gaming, sports, and entertainment. Sometimes, you may face Twitch error 2000 while trying to watch your favorite streams. Browser, extensions, or antivirus issues are the most common causes of the 2000 Network error. This error is a headache for live streamers and it should be fixed as soon as possible if you want to go live again.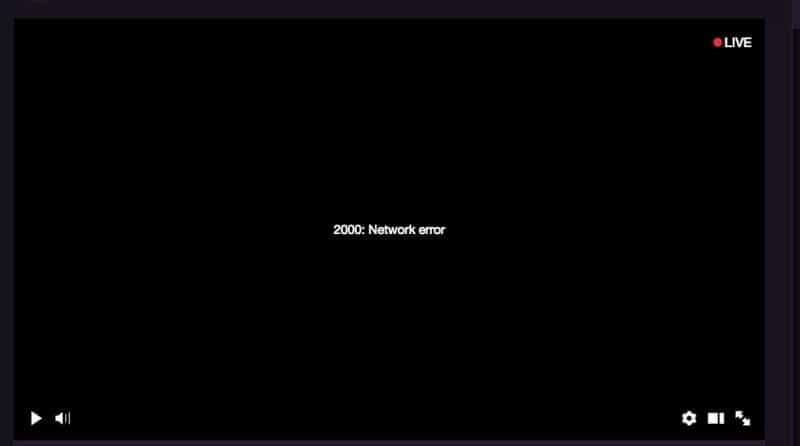 We will explain why Twitch network error 2000 occurs and how can you fix it quickly without wasting your time.
Twitch Error 2000 Fix: Google Chrome
Refreshing your browser usually fixes the Twitch network error 2000 quickly and easily. There are three things you can do in the case of Google Chrome.
1. The first step is to reload or reopen the page.
When it comes to getting what you want, sometimes the simplest solution is the best. In many cases, refreshing the page will restore your Twitch connection and allow you to continue watching your favorite streamer.
2. Login and Logout from Twitch
It could help you reconnect to the server if the fault is on their side of things.
3. What If your internet connection is slow?
A poor connection can generate the Twitch error 2000, which you'll see from time to time. If you're still having trouble, perform a hard reset on your modem and see if it helps. You can check your internet connection's speed with speedtest.net.
4. It's time for a Restart
Try rebooting your device if refreshing the page doesn't work or if your internet connection is working fine. Restarting your computer may be all that is needed to reconnect to the networks required for Twitch.
Root Causes of Twitch Network Error 2000 with Solutions
Twitch 2000 network error could come up because of the following reasons.
1. First, there could be network connectivity issues
Rebooting your router or modem is a good idea if your network connection is having issues. Make sure you don't screw up any other network settings while resolving the Twitch error.
Solution:
If your modem is the source of the problem, restart it and see if the error disappears when you return to Twitch. Check if the subnet mask is 255.255.255.0 in your router's settings. Restart your router and start using Twitch if the connectivity issue is fixed.
2. Browser Extensions could also be a cause of Error 2000
This error can be caused by some browser extensions. These extensions could override your current settings of the browser.
Solution:
Use a different browser or delete your extensions in your current one to get around this problem. It's possible that tweaking the settings in each extension will fix this. Make sure to check back frequently to see whether your adjustments have made a difference.
You can also clear your browser's cache to see if that helps you fix the Twitch network error 2000. Simply deleting your browser's cookies can fix your internet connection sometimes.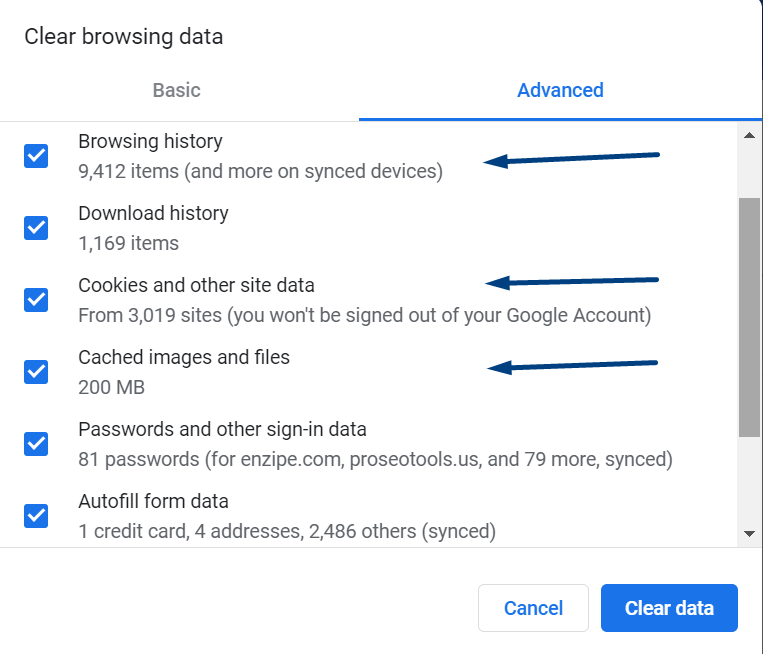 3. Are you using an antivirus utility?
If you are antivirus software like Avast, Windows Defender, or McAfee, it could be the reason you are this network error in Twitch.
Solution:
Disable your antivirus application for a few minutes and try logging in to your Twitch account. Here is a detailed article on how to disable antivirus software on your PC or laptop. Antivirus applications can cause firewall issues so disabling or removing them can solve your issue if nothing is working for you.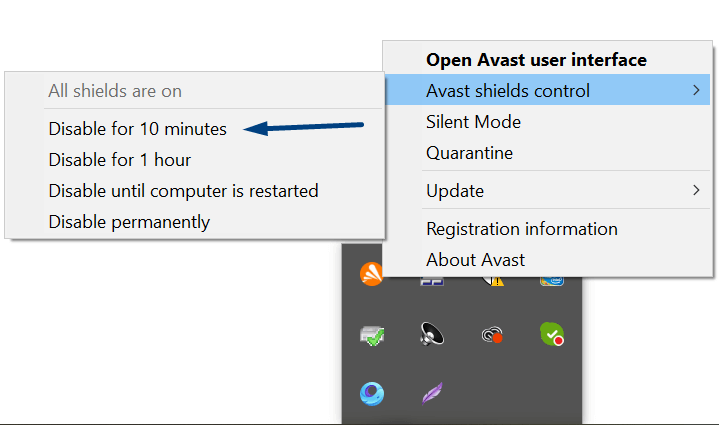 4. Enable and Disable HTML 5 player
HTML 5 player can also be the reason you are facing this twitch error 2000. HTML 5 can override the stream settings of Twitch which in turn throws the underlying error.
Solution:
Disable the HTML 5 player in your Twitch account by following the below steps.
Log in to your twitch account.
Go to Settings and then click on the Advanced option.
Disable the HTML 5 player to remove Twitch network error 2000.
5. Web Browser applications
With web browsers, many things might go wrong, preventing users from accessing the internet. These include:
Extensions
Add-ons
Cache and Cookies
Ad blockers
Multiple accounts and settings
Solution:
You can either inspect your current browser or switch to a new one to fix the Twitch error 2000. The following are a few practices you might want to consider:
Disable ad blockers and extensions.
Make sure your browser's settings are correct.
Clear browsing data or the history of your web browser.
Disable any add-ons that you do not use.
Clear cookies and cache on Mozilla, Chrome, Safari, Opera, or whichever browser you are using.
Use the guest mode of your browser to access your Twitch account.
6. Adblocker may block your network settings
If you are using an ad blocker to block ads from search engines while surfing the internet, it may block or override your current settings too.
Solution:
The simple solution to this problem is disabling the ad blocker in your web browser. After disabling it, restart your browser and check if the error 2000 thrown by Twitch is resolved.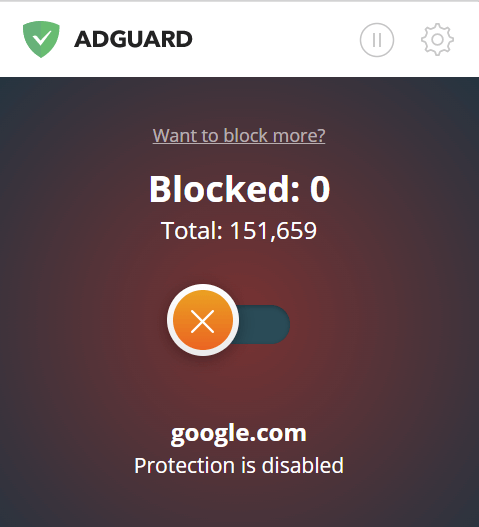 7. Your Twitch account could be blocked or banned
If you're in a region where Twitch is blocked or you've been IP-banned from the platform, you may get the Twitch 2000 error. You'll need a VPN in both cases to get past the system.
Solution:
Use a VPN application like ExpressVPN or your browser's built-in VPN to bypass the IP ban. Your data traffic is routed through an encrypted virtual tunnel. Your IP address gets masked up and you can avoid any blockage or ban on your Twitch account.
Wrapping up
These solutions may help you fix the Twitch 2000 error. We have tried our best to get you back to watching your favorite Twitch streams. The Twitch app is accessible as a desktop application, on Apple App Store, and Google Play Store. If nothing else works, try downloading it on a desktop, or mobile device and see if you can view the video stream there instead.
Re-check the above list and attempt alternative options such as clearing your browsing data or removing the antivirus if the Twitch 2000 network error persists. If we helped you in resolving this issue, please share this post with your friends and family. Thanks!