Social Media
What Is Pictame? What Are The Features And How To Use It?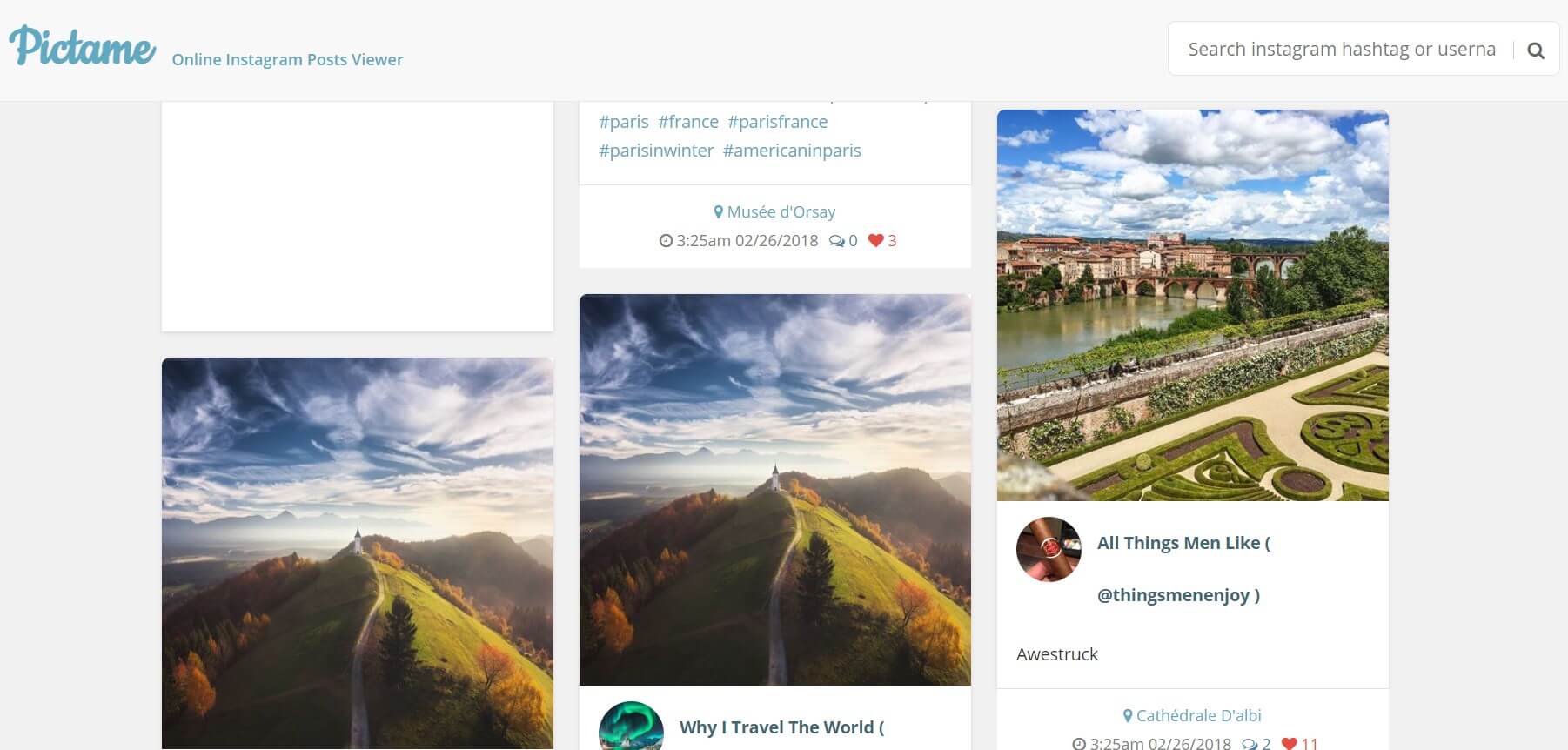 Pictame is an online Instagram viewer like Pikdo and Picuki. It is a web service that posts Instagram photos of users on its website. You can see Instagram posts, pictures, followers, hashtags, and many more other details about other users. It is a kind of profile stalker app.
Here is the link to visit or create an account on Pictame.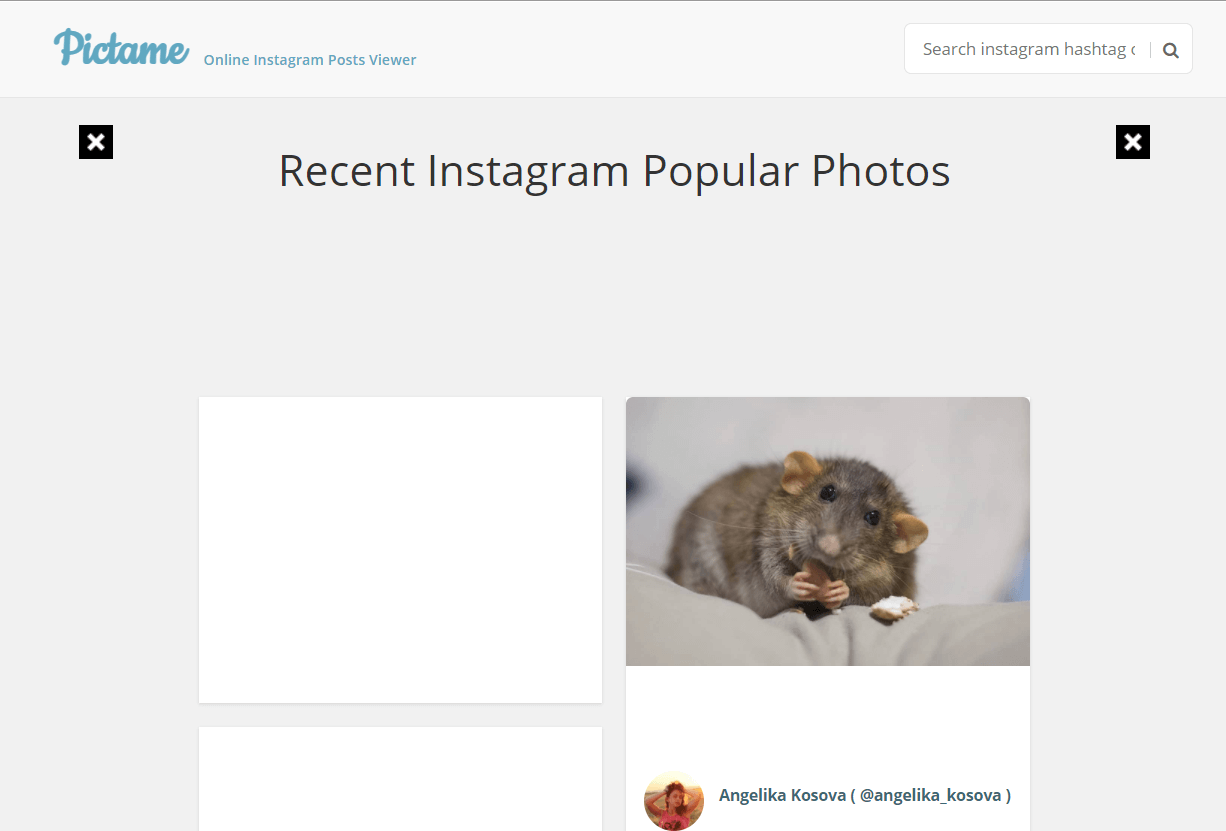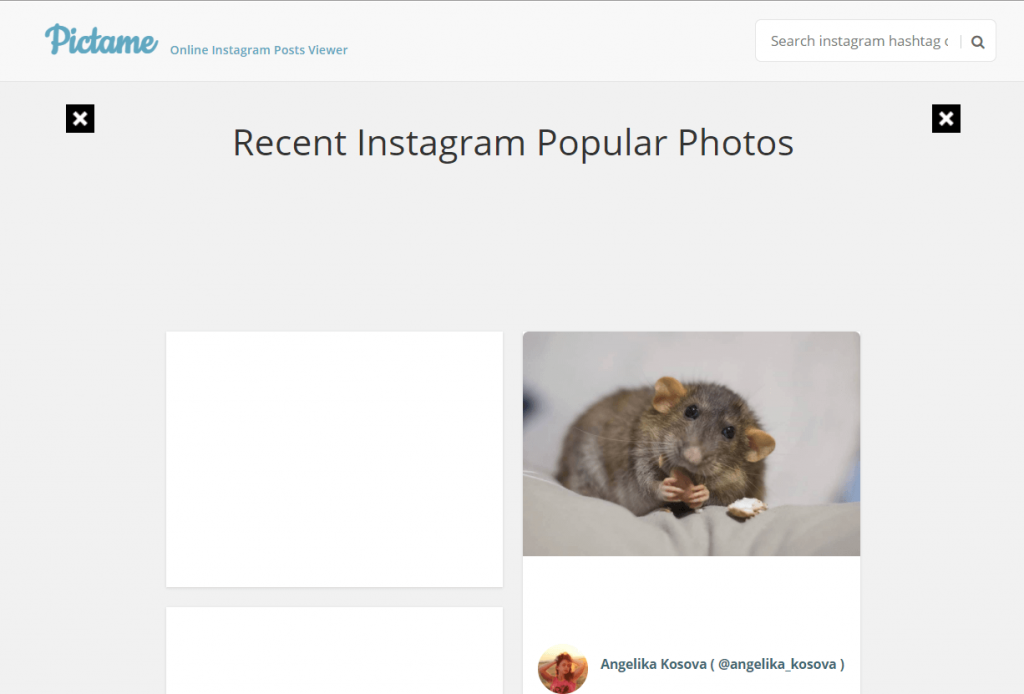 What features do Pictame offer?
This anonymous Instagram Viewer app has multiple features which make it more popular than the other ones like Dumpor or Greatfon. Let's what we can do with this Instagram viewer.
1. Stalk Users
With this app, you can stalk Instagram users anonymously. You can see who follows who, the number of followers, best hashtags, stories, likes, visits, tags, and comments of other users without letting them know.
2. Search by User
It offers a search filter that can be used to search for a specific user. You can visit a user's profile by searching in the search bar. The search by user option is a very helpful feature that lets you find any user instantly.
3. Search by Hashtags
You can search any posts, users, pictures, videos, stories, and much more using the Search by Hashtag feature. Only enter the hashtag in the search bar and you will find thousands of results with related posts and user profiles.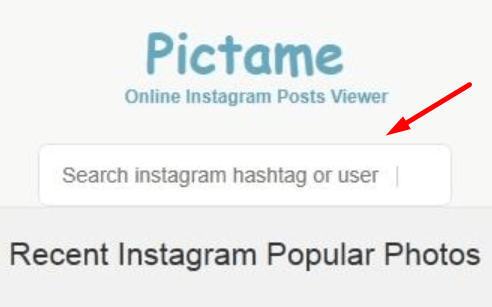 4. All Instagram feeds in one Place
This is the main one. The basic objective of Pictame is to put all posts of Instagram in one place. So the users can just scroll down and keep seeing the latest posts from Instagram. It copies the whole post from Instagram and shows it to the users with hashtags, comments, likes, and all other metrics.
5. Stylish Layout
Pictame has a stylish design as compared to other online viewers. If you are bored with the interface of Instagram or other viewers, it could turn out to be a different experience for you.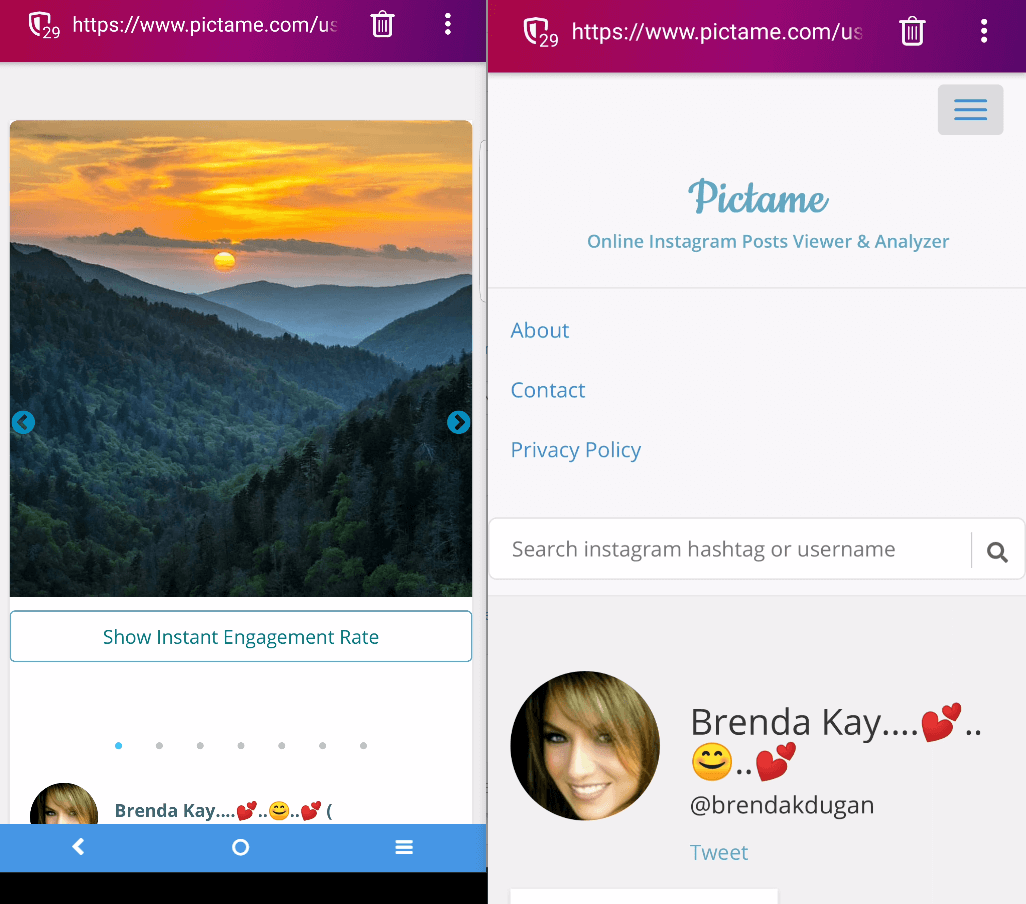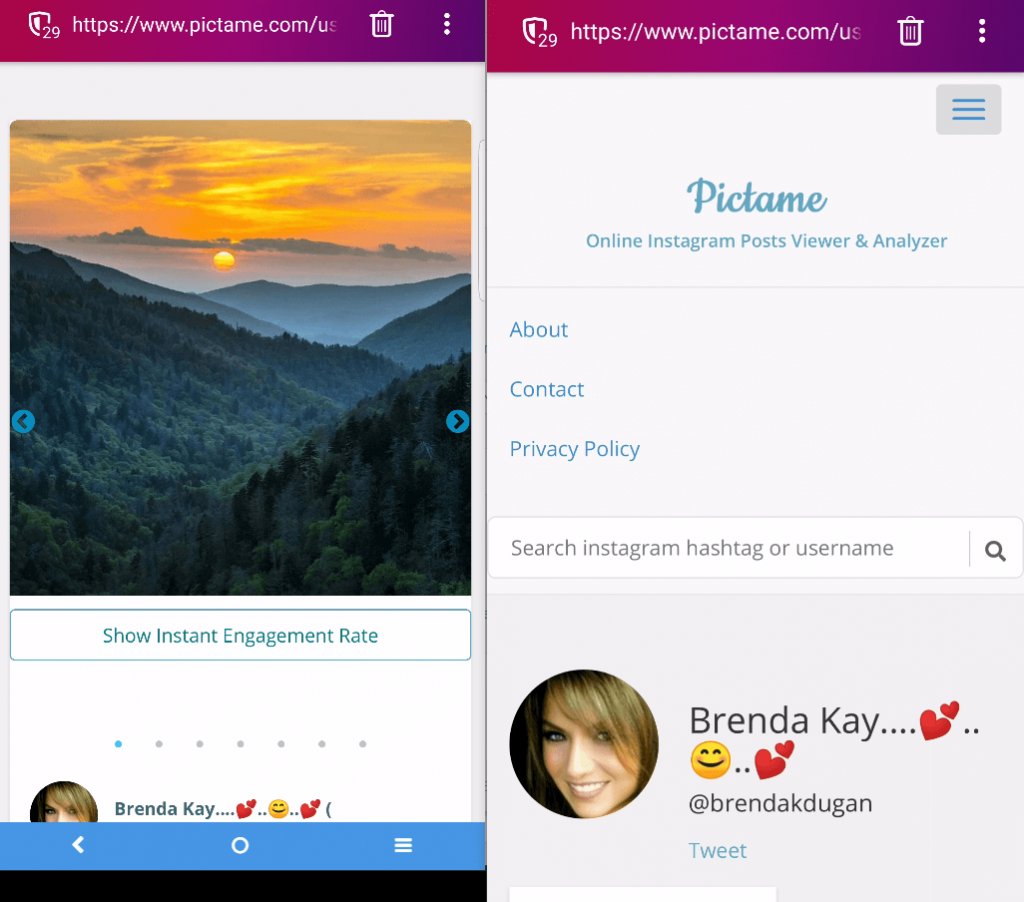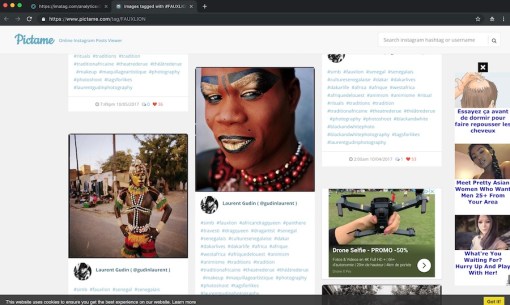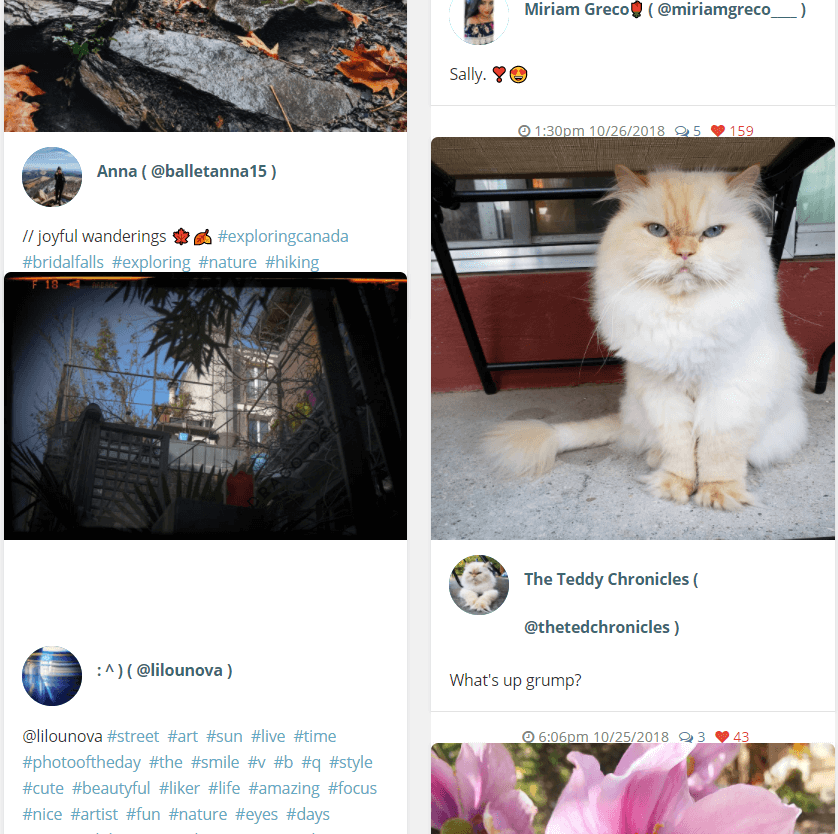 6. Real-time Updates
This app is equipped with the latest technology that helps it keep the feed in real-time. It gets updated in the background and keeps you showing the latest posts from Instagram. You will not see the two months old post on the front screen. However, as discussed before, you can search any posts with hashtags.
7. Free to Use
This app is completely free to use. You don't need to register or sign up to start using the service. Go to their website and there will be a whole feed in front of you.
Should you use Pictame?
Well, it depends on you. If you want to see the posts from selected or followed users, you can skip using Pictame because nothing is like the original one, right?
But, if you like to see images, videos, or posts from all over the world, you can go for it. You can also download those images using online tools like Pic Grabber 5.45.
Is using Pictame worth it?
This question is coming up frequently.
If we compare Pictame to Instagram, remember that Instagram is the original app. Pictame is only using their posts to get more users or popularity. These apps can go down or could stop their services anytime because of the data they are using. Instagram can also take action against these apps.
Several people have complained that this app is using their Instagram photos without their permission. A user named Dhillon Lee has shared screenshots on Instagram claiming how Picatme is using personal photos from Instagram for profits.
So, I think sticking with the original one is a good idea.
Wrapping it up
Pictame has got some distinguishing features if we compare it to other online viewers. With a good user interface and real-time feed, it races past the other apps in terms of fresh but copied content. You can also try out the other ones i.e., Picuki, if you are already using Pictame.