Technology
What To Expect When Working With a PowerPoint Designer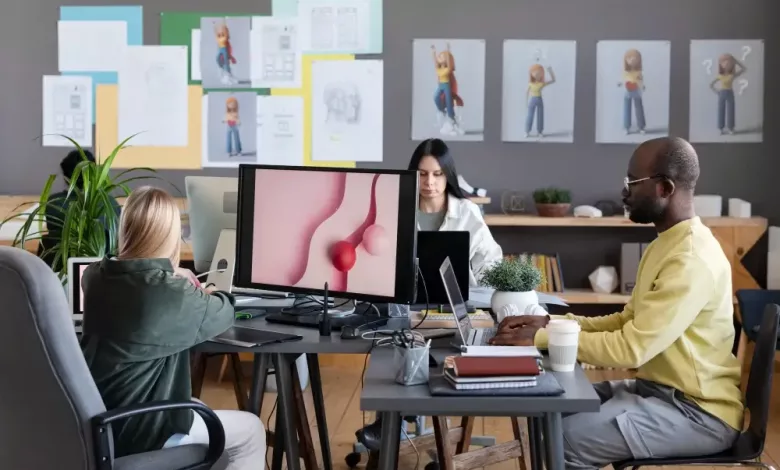 PowerPoint remains a crucial tool for presentations in the corporate world, academia, and even the entertainment industry. From presenting annual reports to pitching business ideas, delivering a lecture, and everything in between, a well-crafted PowerPoint presentation can make a world of difference.
Knowing this, you might be wondering what to expect when engaging a professional designer to enhance your presentation skills. In this article, we delve into the dynamics of seeking and working with a PowerPoint designer and how their expertise can transform your presentations.
Understanding the Importance of Professionally Designed Presentations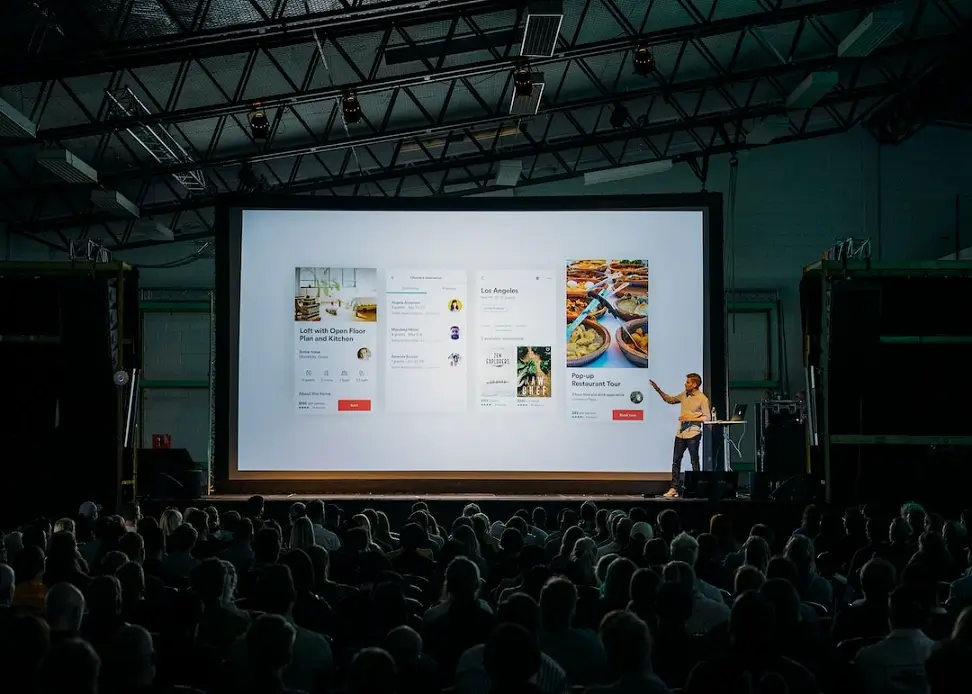 A well-designed presentation can make a significant impact on your audience, leapfrogging you ahead of your competition and reinforcing your message in a memorable way.
Whether you are an entrepreneur pitching your business idea to investors, a lecturer presenting educational material, or a professional delivering a report in a corporate setting, the quality of your presentation is crucial.
It is not enough to have a good idea; the delivery of that idea is just as, if not more, important. This is a reality that is recognized and emphasized by professional designers.
PowerPoint presentations designed by professionals are visually appealing and engaging. They are designed to captivate the attention of the audience, hold their interest, and ensure that your key points are remembered long after the presentation has ended.
Designers also ensure that your presentation aligns with your brand's identity and tone, which can influence the perception of your brand within your audience. With their expertise, you can project a high level of professionalism that will enhance your brand image.
However, a common misconception is that the role of a presentation designer is limited to making slides look pretty. This couldn't be further from the truth.
The main role of a presentation designer is to clearly convey your message in a compelling, effective, and memorable way. They do this by first understanding your goals, your audience, and your message, and then determining the best way to present that information.
This involves a range of skills, including design, content creation, and storytelling. In the next sections, we will explore in detail the various stages of collaborating with a designer.
The Pre-Design Consultation
Every professional project begins with a consultation phase, and presentation design is no exception. The pre-design consultation is the foundation upon which a successful PowerPoint presentation is built.
During this initial consultation, you will have the opportunity to relay your goals, objectives, and vision for the presentation to the designer. The designer, in turn, will ask relevant questions to gain a deeper understanding of what you hope to achieve with the presentation.
This is also the stage where the designer gains a profound understanding of your brand. The branding elements have a significant influence over the design choices and overall direction of the project.
The colors, typography, iconography, imagery, and overall message need to resonate with your brand's identity and ethos. The designer will aim to maintain visual consistency with your existing branding materials, from logos to websites, business cards, and brochures.
The pre-design consultation is vital as it allows the designer to conceptualize a vision for your PowerPoint presentation.
This is where you discuss the specific elements you want to be included in your presentation, the visual style you prefer, the kind of animations or transitions you'd like, and most importantly, the story you want to tell.
The designer will then use this information to craft a visually compelling, informative, and memorable PowerPoint presentation that aligns with your objectives and brand identity.
The Design and Development Stage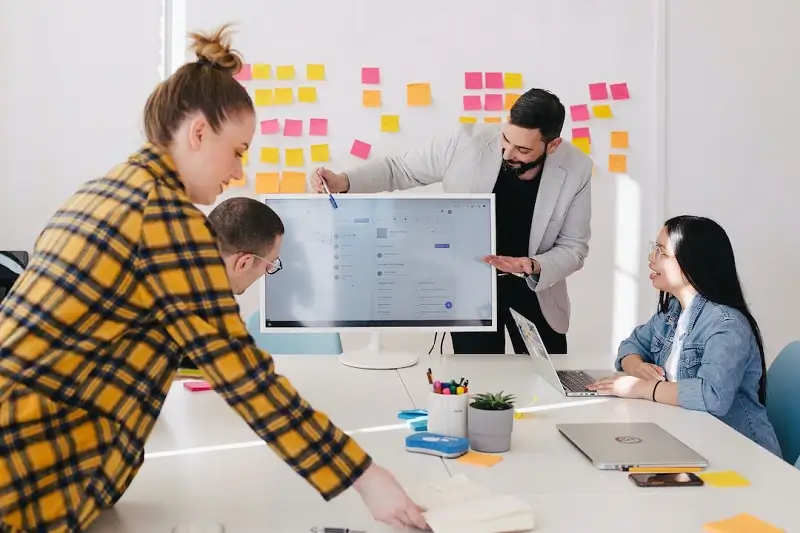 Following the consultation, the design phase begins. This is where the designer's expertise and creativity truly come into play. Utilizing the insights gained during the consultation, they will design a presentation that not only reflects your messages and brand, but also engages, informs, and impresses your audience.
Choosing the right visual elements is crucial to a successful presentation. From colors and fonts to animations and transitions, the designer will consider all these aspects carefully to align the presentation with your brand and communicate your message effectively.
You can expect the designer to experiment with different visual styles and layouts, tweaking and refining until they find a design that works perfectly for your specific needs and audience.
While the presentation's design is being developed, the designer will continually seek your feedback. This iterative process ensures that the final product will truly reflect your vision and meet your objectives.
Each element of the design from the layout and color scheme to the graphics used and the way the information is presented will be refined based on your suggestions and feedback.
This collaborative approach ensures that the final product is truly a reflection of your vision combined with the designer's expertise.
Delivery of the Final Presentation and Post-Design Support
Once the design and development phase is over, the designer will deliver the final version of the presentation to you.
This could include a custom-designed template that you can use for future presentations, a pre-designed presentation with your content neatly organized and visualized in an engaging manner, or a fully-animated and interactive presentation that will wow your audience.
After the delivery, the relationship with your presentation designer does not have to end there. Besides delivering high-quality presentations, many professional presentation designers offer after-service support.
This might include training on how to use and edit the presentations efficiently or adjustments and tweaks to the slides based on your additional requirements or feedback.
Choosing the Right Designer for You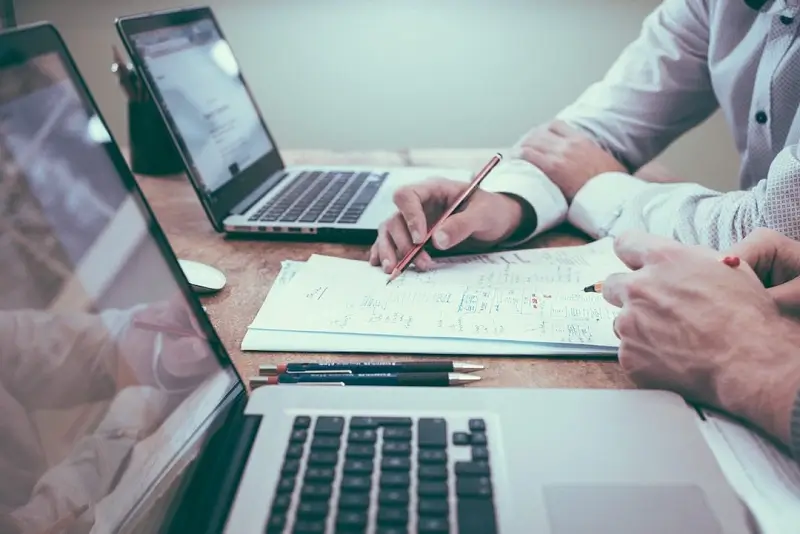 Of course, not all presentation designers are created equal. There is a wide range of expertise, specializations, and styles to choose from, and it's essential to choose the one that best fits your needs.
Do they have experience in your industry? Can they work within your timeline and budget? Do you like their previous designs and feel that their style resonates with your vision? These are all important factors to consider when choosing your presentation designer.
One way to gauge a presentation designer's potential fit is by reviewing their portfolio. A diverse portfolio showcasing different styles, industries, and project complexities can give you a fair idea of their adaptability and capability to deliver in various contexts.
Additionally, testimonials and reviews from past clients can provide valuable insights into the designer's reliability, communication style, professionalism, and commitment to customer satisfaction. Stinson Design is a reputable design firm with years of experience.
Read Also: Tips and Tricks to Help You Boost Your Social Media Account
Investing in Your Presentation Success
It's clear that a well-designed PowerPoint presentation can make a significant difference in a variety of scenarios. It's an investment that ensures your ideas and messages are presented in a professional, appealing, and understandable way.
This could be the deciding factor in getting that prospective client, securing that funding, or captivating your audience's attention.
However, just as with any investment, it's important to choose wisely. Every designer has a unique style and range of services.
It's crucial to find one that fits your needs, understands your brand, and can deliver high-quality presentations. It's not just about the price tag; it's about finding a designer who is a good fit for you and your projects.
Altogether, working with a professional designer can be a rewarding and beneficial experience. The process mentioned above is what you can expect when you decide to hire one.
There is a whole lot more to a designer than just beautifying your presentation slides. They can bring a fresh perspective to your presentation, tell your story more effectively, and create high-quality presentations that will leave a lasting impression on your audience. Altogether, partnering with a designer can give you an edge in your presentation game and help you achieve your goals.