Gaming
90s Games That Sparked Our Inner Gamer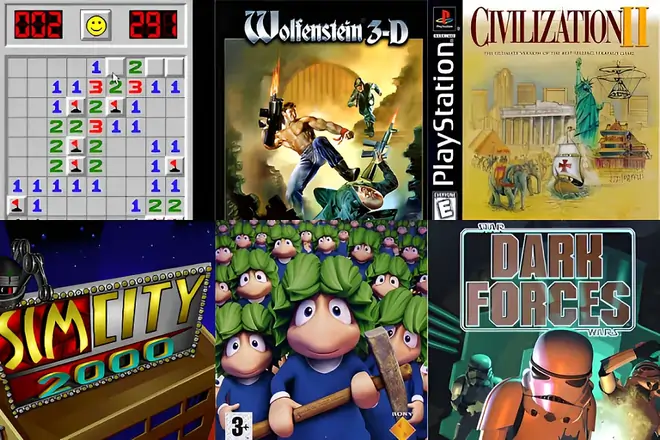 Ah, the '90s! For many of us, it was a time of carefree childhood days and nights filled with playing classic video games.
From early console systems like the NES and Super Nintendo to those who conquered levels in Street Fighter II or Donkey Kong Country on arcade machines, as well as Solitaire and Pinball on Microsoft Windows – these titles provided some of our fondest gaming memories.
Since then, we've seen a golden age of digital entertainment that has only become more impressive.
However, there's still something undeniably enchanting about revisiting these old classics that ignited our passion for gaming back in the '90s.
Let's take a trip down memory lane while we explore some of those tried-and-true games that sparked every gamer's inner child!
Exciting 90s Games to Explore Today
There are hundreds of 90s games that you may have or have not played before.
Below is a list of games you can check out. Don't worry if you don't have your consoles or access to arcade shops, as these games are playable online or can be downloaded on your PC safely and for free!
Lemmings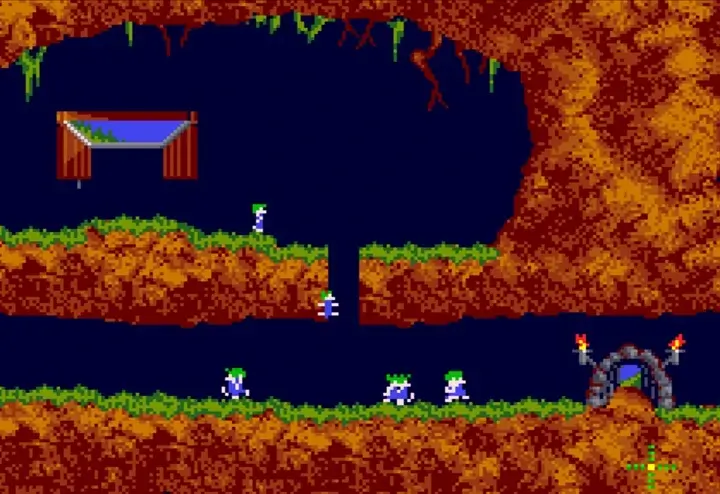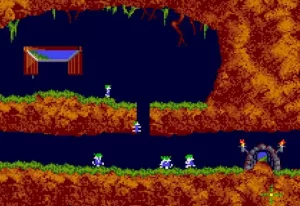 Released in 1991, Lemmings is a strategy game with a mix of puzzle elements.
Your goal is simple: to get a certain amount of Lemmings to the exit. This objective seems easy, right?
However, even as a '90s game, it's easier said than done.
As your level increases, the difficulty amps up, but it doesn't matter, as the gameplay makes it addicting!
No wonder this puzzle-strategy game became one of the most successful in the 1990s.
In fact, it has sold 15 million copies since its inception. It is also available across multiple platforms.
Some of these platforms are as follows:
3DO
Apple II
NEWS
Sega Master System
Commodore 64
If you want to play this game again, Game Nostalgia is the perfect gaming website where you can download it on your PC. It's time to test your puzzle skills again and see if you still got it.
Wolfstein 3D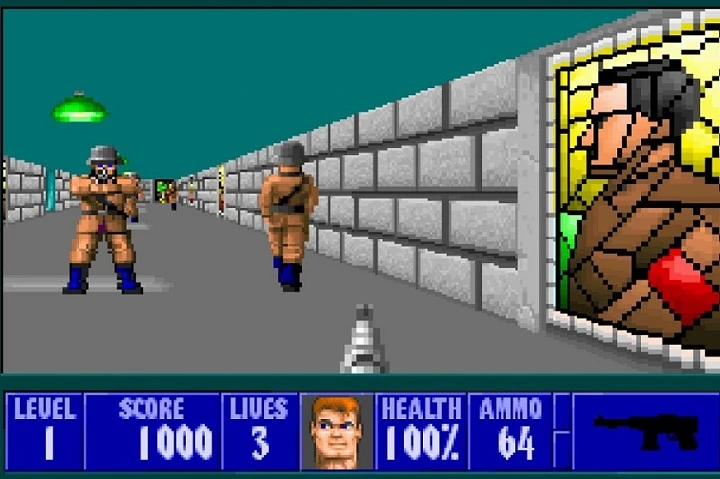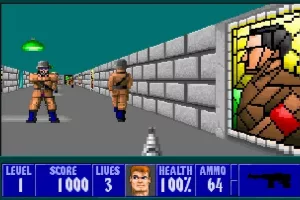 An action-packed shooter game that will keep you on your toes is Wolfstein 3D. It was released in 1992 by Apogee Software and developed by id Software, and it's one of the first few shooting games that gave us a taste of 3D gaming.
The objective is as simple as it gets: shoot your way out of level after level to complete the game.
The gameplay revolves around an allied spy who must avoid his Nazi captors while foiling their plan for world domination. It has six episodes broken down into ten levels and a substantial length.
If you want to play this game, a simple search will lead you to free gaming websites or platforms where you can play it for free. Some will also allow you to download it on your PC.
Minesweeper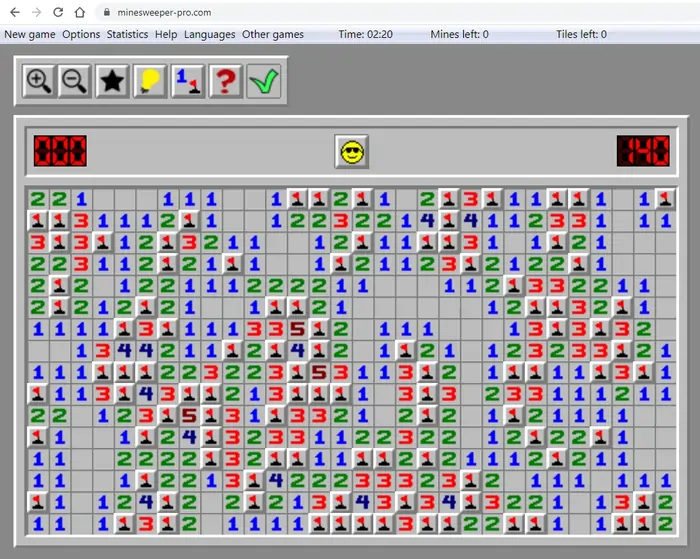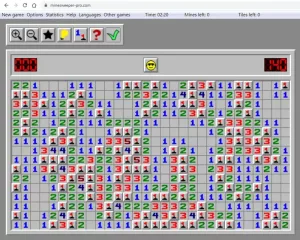 Released in 1991, you'll genuinely enjoy playing Minesweeper for free. It's a puzzle game that will test your patience.
The goal is to navigate the grid without triggering the mines, or it will be game over. The fact that you're forced to begin again can be frustrating, but that's what makes it unique.
It's one of the most popular games today that will leave you wanting more. The best part is you can choose from plenty of Minesweeper versions now.
If you want to play the classic Minesweeper for free, there are websites where you can still enjoy the Microsoft version.
Sim City 2000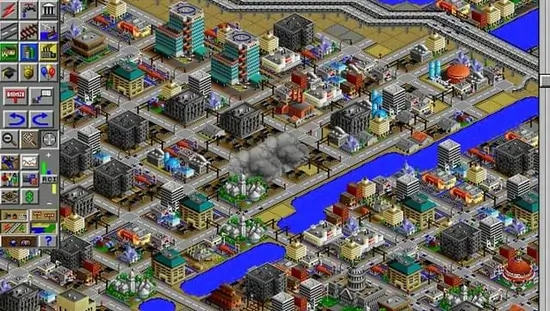 Sim City first appeared in 1993, and it's a city-building simulation game that honed its predecessors.
Players can manipulate the land with various elevations before building the structures. The freedom to design your city made it one of the most beloved PC games in the '90s.
Special features of Sim City 2000:
Cutscenes
Futuristic buildings
3D mini-games
Weather
At the time, this game had one of the best gameplay and graphics, making it stand out from the competition. If you want to try your city-building skills, play this game for free at Play Retro Games or download it on your PC.
Star Wars: Dark Forces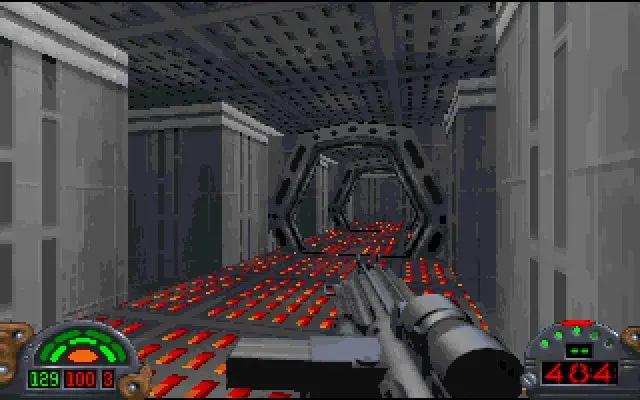 If you're a massive Star Wars fan, you might have played Star Wars: Dark Forces during the '90s. It was released in 1995 and has become a gem in the gaming community.
Its unique combination of first-person shooter and adventure elements always stood out from its contemporaries. It follows the protagonist, Kyle Katarn, who works with the rebels preceding the first Star Wars movie.
Several people say it has similarities with Doom, but Lucas made their game engine with additional features, such as the ability to look up and down.
Because of that, this first-person shooter game is considered a classic.
If you want to experience the game, search for websites that allow you to play it online, such as RetroGames. It's free and safe, so you have nothing to worry about regarding viruses.
Civilization II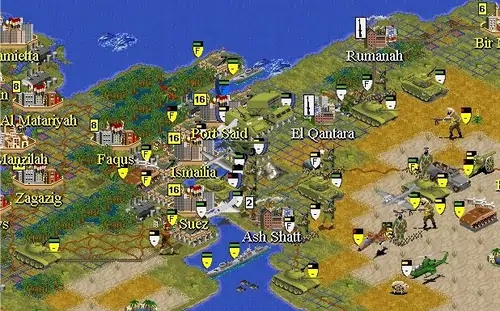 An epic game that made players lose track of time is Civilization II, or simply Civ2. It's a sequel to Sid Meier's Civilization, a groundbreaking turn-based strategy game. Its predecessors are also enormous hits, so there's no doubt that this franchise has become a well-known game in the '90s.
Published in 1996 by MicroProse, the goal is to build an empire that will stand the test of time. Compared to the first game, this game has more civilizations to choose from.
Moreover, it has better AI that will enhance your game experience. Due to its popularity, it sold close to half a mil in the U.S. alone.
Read Also: Satisfactory Customizer: Everything You Need to Know
Wrapping up
The games above are just a reminder that we all came from somewhere. We must remember where we started and appreciate the iconic titles that flared our love for gaming.
Although technology has come a long way, the blocky graphics and pixelated art of the '90s games are still worth exploring!
If you're in the mood for some nostalgia and want to remember why you became an avid gamer, check back on this list again.
You might even find a game that sparked your love for video games again after many years of rest.