Technology
What is Apple CarPlay and how does it work with your Car?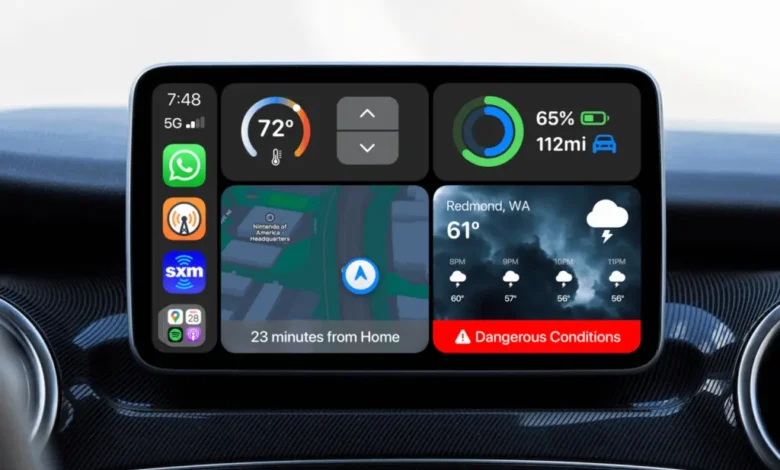 Apple CarPlay is a controller of your Apple devices such as iPhone and iPad. It is used in the car to operate your iPhone while you are driving. CarPlay connects the iPhone to your car's screen and it's kind of a copilot.
You can listen to calls, messages, and music, get directions on the map, and perform other mobile phone functions safely while you are driving on the road.
Apple CarPlay is available on all iPhone models starting from iPhone 5 having iOS 7.1 or later. Most of the car manufacturers such as Honda, Toyota, Audi, Bentley, Fiat, and Rolls-Royce are using Car Play. More than 600 models have CarPlay support. You can check more car models that have CarPlay here.
https://www.apple.com/ios/carplay/available-models/
How to use App CarPlay?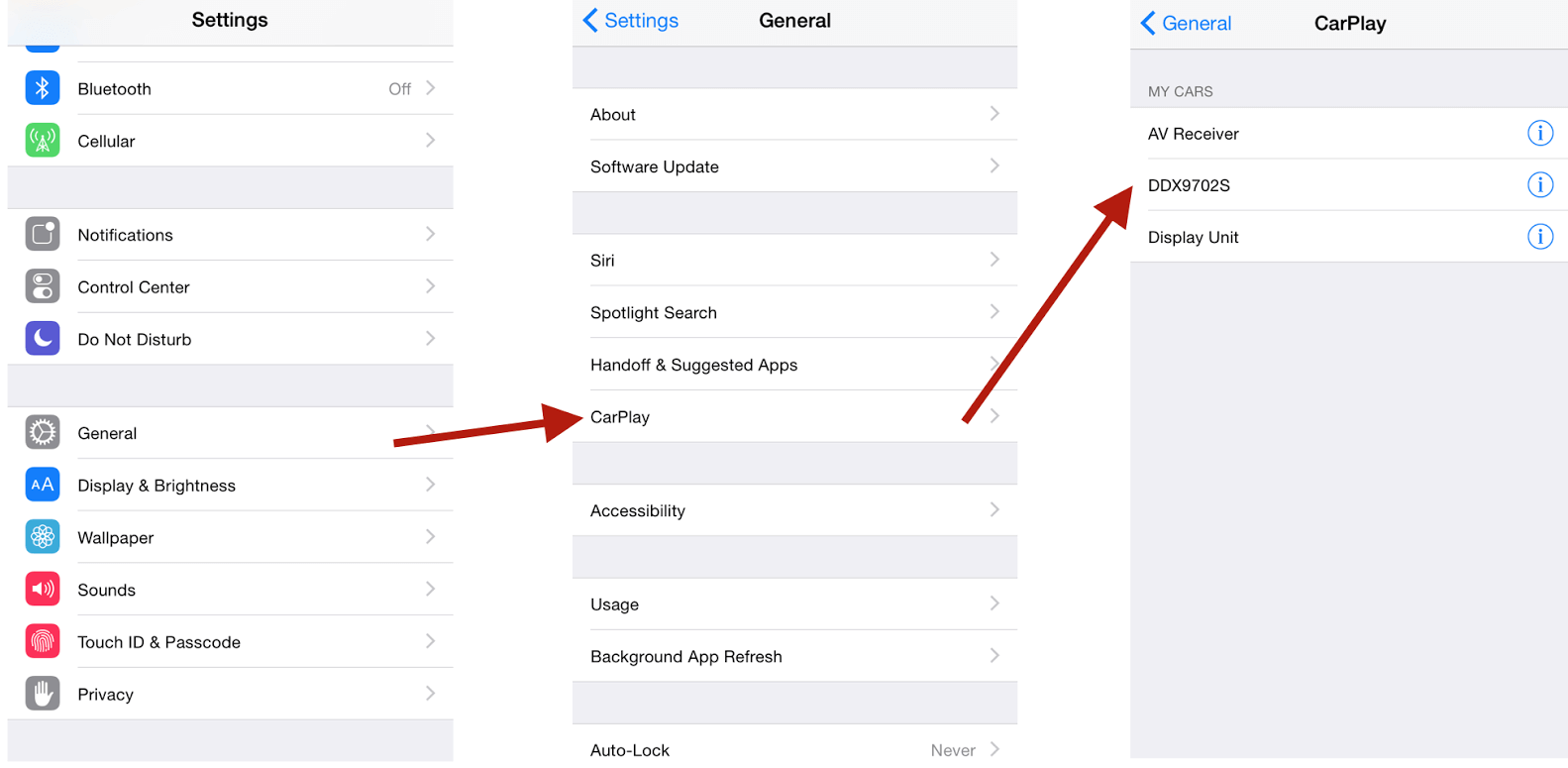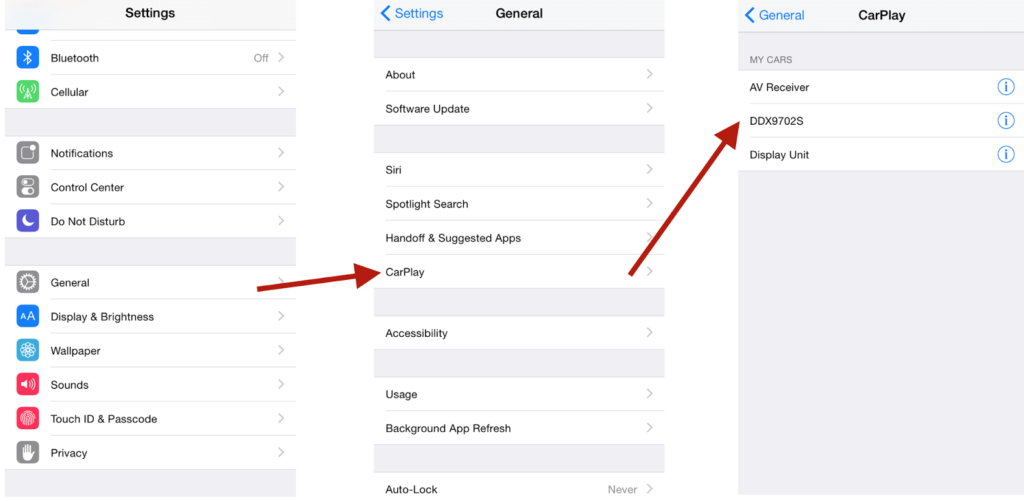 Here are the steps to connect your iPhone and vehicle using Apple CarPlay.
Make sure that Siri is enabled on iPhone.
Connect iPhone to the USB port of your car – an Apple-approved Lightning to USB cable.
If you have a wireless option, press and hold the voice command button on your steering wheel to enable Bluetooth or wireless mode.
Now go to your iPhone's Setting > General.
In the General tab, go to CarPlay > Available Cars.
From here, choose your Car.
If you are still unable to connect your iPhone to your car, watch this video on YouTube.
CarPlay screen will display the apps you can access from your iPhone. These include the map and audio controls, smart Siri suggestions, and music services. You can also use this feature to control your audio system and access your calendar. There are also some other benefits to this new service, which we will cover below.
Apple CarPlay compatibility with iPhone
CarPlay is compatible with the following iPhone models.
| | | |
| --- | --- | --- |
| iPhone 13 Pro | iPhone 11 | iPhone 6s Plus |
| iPhone 13 Pro Max | iPhone XS | iPhone 6 |
| iPhone 13 | iPhone XS Max | iPhone 6 Plus |
| iPhone 13 mini | iPhone XR | iPhone SE (1st generation) |
| iPhone 12 Pro | iPhone X | iPhone SE (2nd generation) |
| iPhone 12 Pro Max | iPhone 8 | iPhone 5s |
| iPhone 12 | iPhone 8 Plus | iPhone 5c |
| iPhone 12 mini | iPhone 7 | iPhone 5 |
| iPhone 11 Pro | iPhone 7 Plus | iPhone 6s Plus |
| iPhone 11 Pro Max | iPhone 6s | iPhone 6 |
What features does Apple CarPlay offer?
Apple CarPlay allows you to make and receive phone calls while driving. Bluetooth has made this possible for many years, but now, Apple's new system allows drivers to use their iPhones while driving and navigate through map.
Once set up, you can enjoy the convenience of making and receiving calls while driving. Once you are comfortable using this system, you can even connect your Apple Watch to your iPhone and make or receive calls.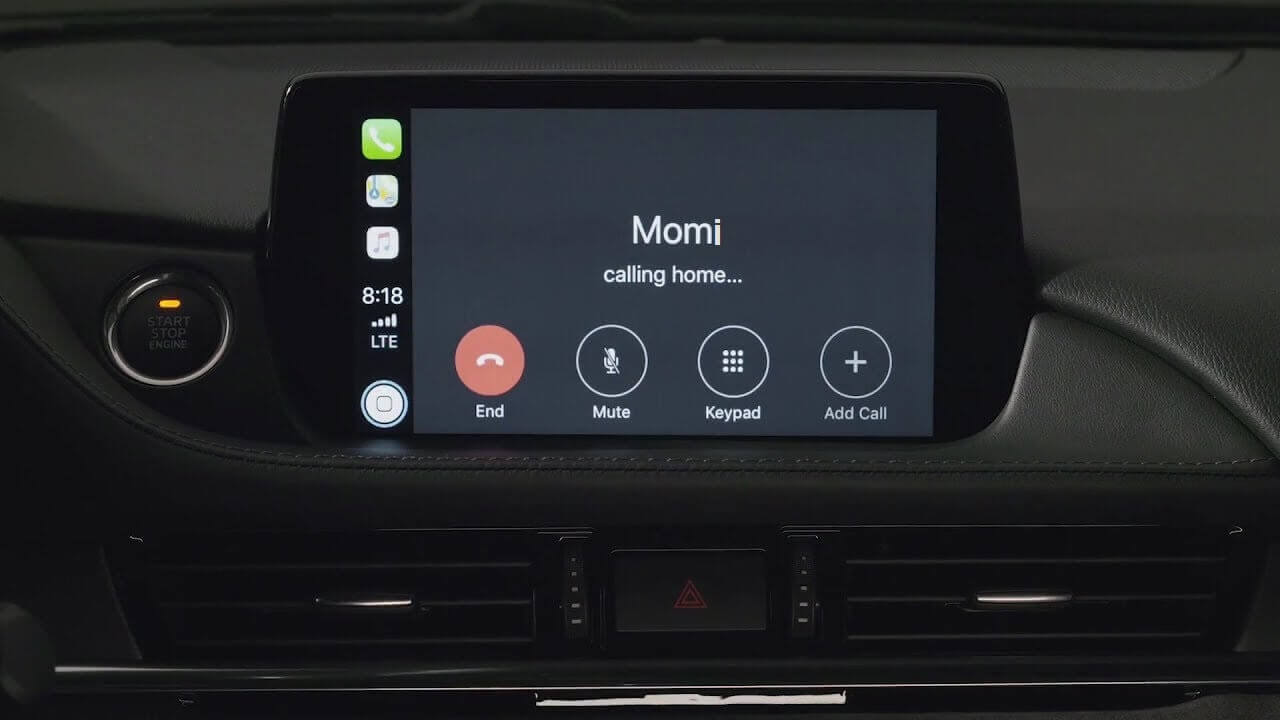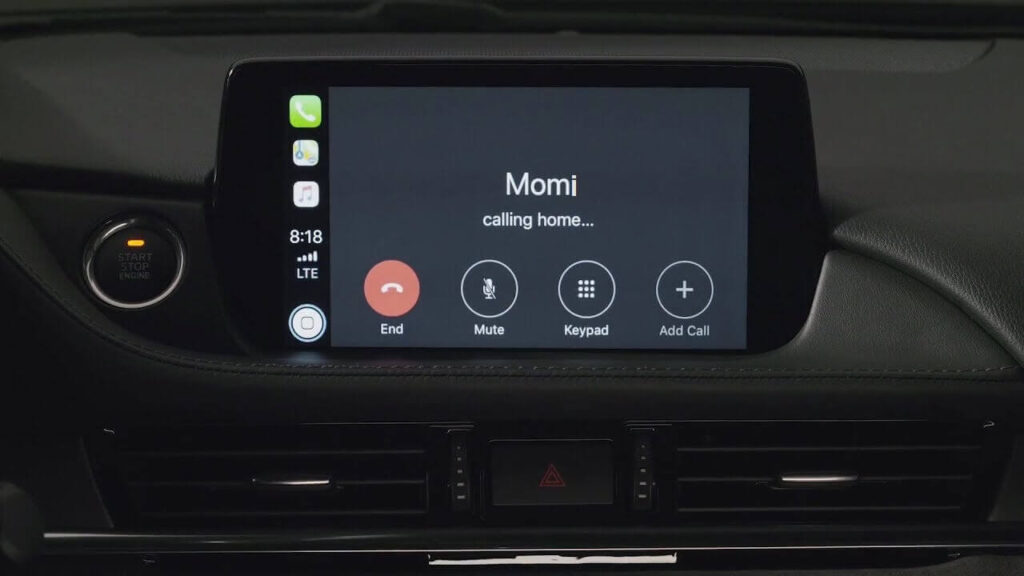 Apple is expanding its CarPlay functionality. The new CarPlay app will allow you to make and receive phone calls with your voice. It will be compatible with more than 600 different models and will be available in more than one hundred countries.
You can even make and receive calls from your iPhone even when you're not at home! You can even connect your Apple Watch to your car's Bluetooth. Moreover, you can even make and receive calls without the use of a smartphone.
Those who own an iPhone and a compatible car will have no trouble finding a compatible vehicle.
CarPlay works by connecting your iPhone with your car's touchscreen. You can use the CarPlay app to make calls and send texts. You can also access Siri to make calls and manage your music. In addition to that, you can use Siri to change the music track. All these options are available for your iPhone and will make your life easier.
How does Apple CarPlay help drivers?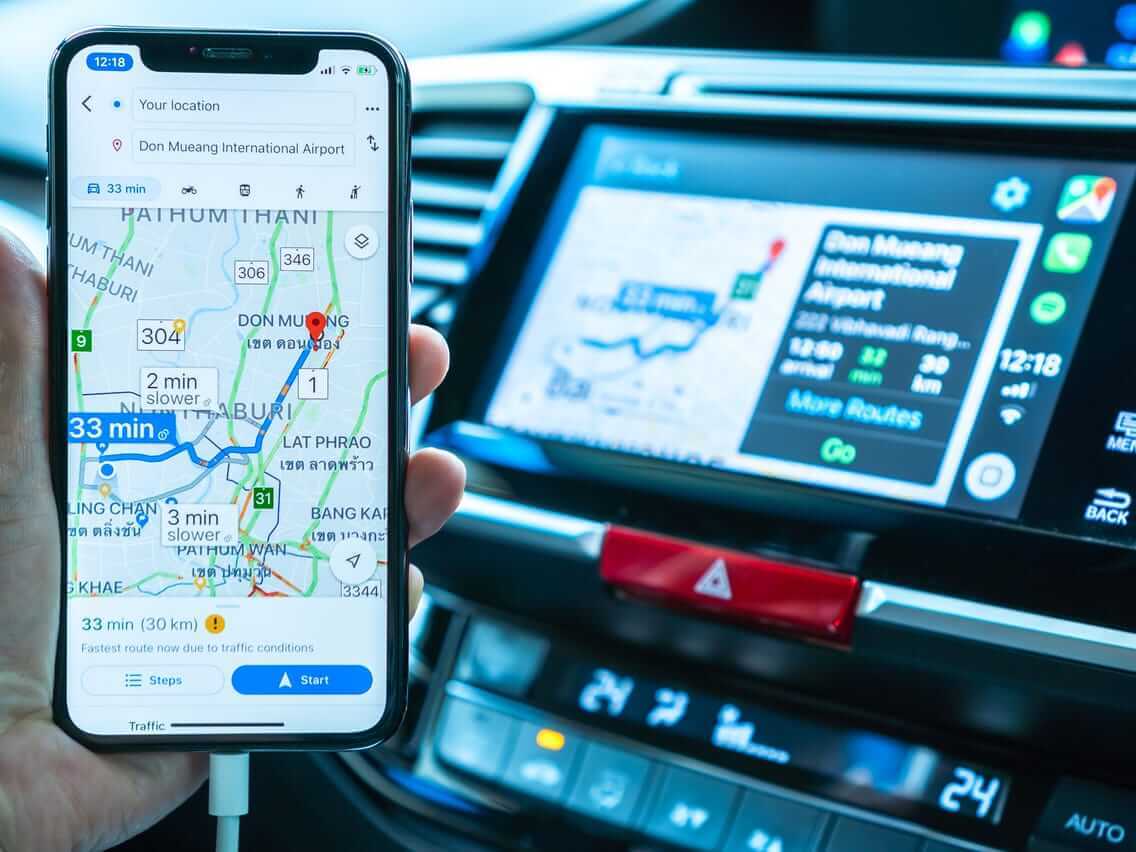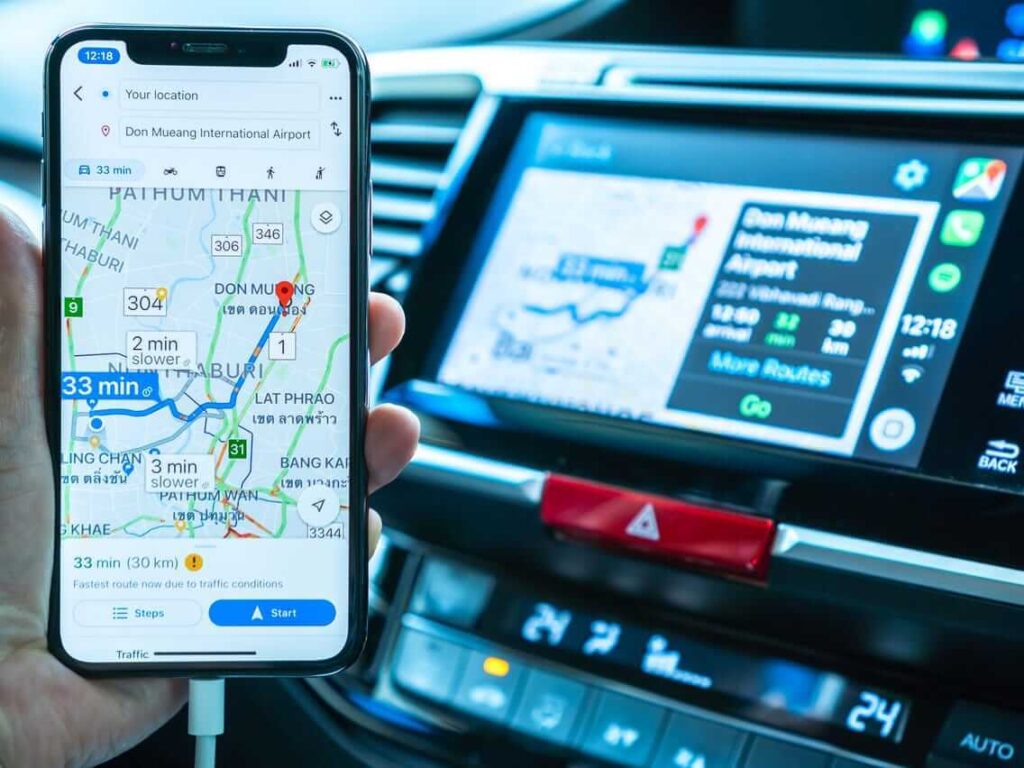 CarPlay is the perfect solution for EV drivers. It turns your car's screen into a giant iPhone. It's as intuitive as your iPhone and works the same way. However, the most impressive part of this feature is that it can be used for a variety of purposes. If you want to use Siri in your car, you can use the "Ask Siri" button while driving and set up a location on map.
As you drive, Apple CarPlay can help you navigate safely. The system is compatible with most models of iPhones. A car with CarPlay support has a dedicated USB port that connects to your phone and provides proper navigation for your location.
Listening to Music with CarPlay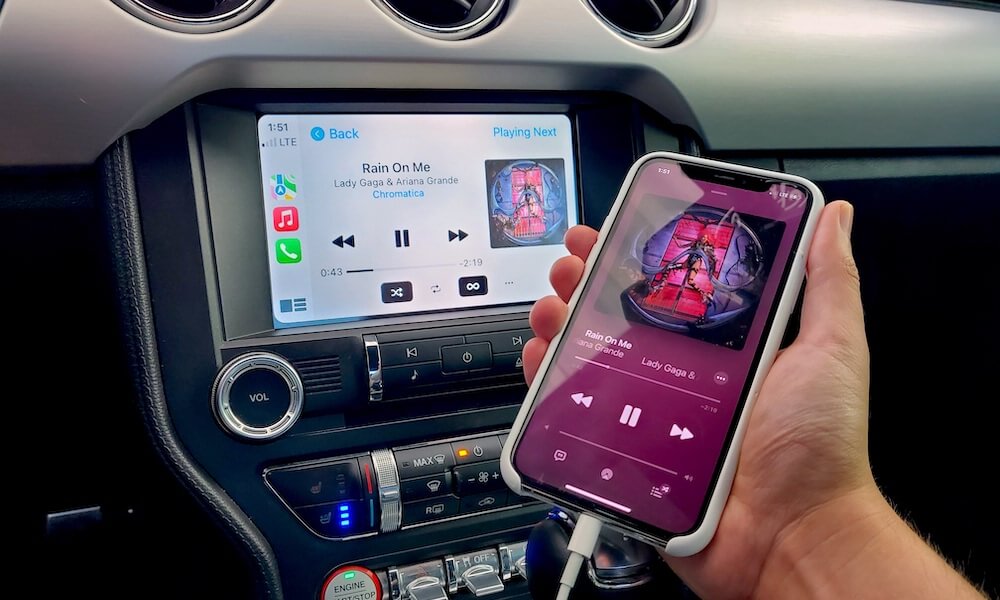 Basically, Apple CarPlay enables you to play music on your iPhone while driving. You can choose a favorite song or album and select a playlist. The music you selected will be played through the sound system in your car.
You can even dictate a message and have it read out loud to you. You can even listen to podcasts and audiobooks in your car. This feature allows you to access apps you love, and it's easy to find the ones you'll use on a daily basis.
You can even start the music before you leave your home. If you don't like to use your iPhone while driving, the app can help you avoid a certain route.
Does CarPlay have an app?
No, there is no such app offered by Apple. You can find the CarPlay option in your iPhone's settings > General. CarPlay is a built-in feature in your iPhone. The notable thing here is; your vehicle should support this feature to connect your iPhone to your car.
There are other apps available on iOS like Overcast, TuneIn, and Waze. These apps also let you connect your vehicle and phone to listen to podcasts, get directions, alerts, and news.
Wrapping up
All in all, Apple CarPlay is a handy utility if you are a heavy mobile phone surfer and do a lot of driving. This feature is intended for the safety of people who use phones while driving. It will surely make your life easier. However, we do not encourage you to use your mobile phone at all when driving any vehicle. It could be dangerous for you as well as others.