Technology
10 Things to do After Registering a Domain Name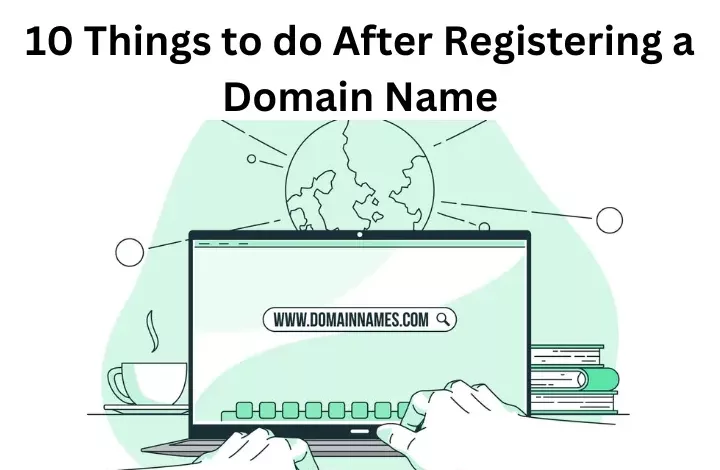 Are you excited about your new business venture? For every business person, registering a domain is one of the best initiatives to having a business website online. Purchasing and setting up a website domain seems intimidating, just like buying a property and shifting all your stuff.
After selecting & purchasing a domain name, you must feel the toughest part is over! It's not because there are several things to set up. This domain name registration ensures nobody can rush in and pilfer your ideal domain name.
Feeling burdened? You shouldn't be! It's high time to start creating your online presence. This article will cover the 10 things you must focus on once you purchase your domain. Let's get started!
1. Find a web host

The first step in website development is to select a host and a hosting plan after you have purchased a domain. Here you have two options. You may utilize a web hosting combination service & domain registry or search for a stand-alone web hosting service.
Several companies nowadays offer combined domain names and web hosting purchases. Hence, purchasing both services offer plenty of benefits. Since they will sync immediately, you won't need to bother while linking your domain and hosting service.
Second, a company combining domain and hosting amenities frequently offers additional package benefits that will eventually simplify your life.
2. Incorporate SSL into your domain name
SSL, aka Secure Socket Layer, is the leading industry standard technique of data encryption sent between servers and web browsers. You need to secure a domain, and for that, you must buy SSL certificate & install it on your website. SSL also plays a vital role in Google ranking, which was assured by Google in 2014. Moreover, HTTPS, and SSL certificates give your website visitors complete peace of mind to purchase from your site easily.
3. Create your website
Once registered for a domain, you should start building your website. You may hire a web developer or utilize a website builder, or a CMS system, like WordPress. If you opt for a website builder, you may customize a template using drag-and-drop technology to build a fantastic website in minutes.
The basic steps of website creation entail creating the homepage, about us, and contact page. After that, you may build sections for your blog, eCommerce store, and portfolio.
4. Generate a domain-oriented email address
Entering a new property means you get a new residential address. Similarly, obtaining a domain-oriented email ID is one type of getting a brand-new postal address. Existing and potential customers are always searching for your location and how they can reach you.
Therefore, a customized email address corresponding to your domain gives you a polished appearance that a hotmail.com or gmail.com account can't achieve. Fortunately, the domain registry and web hosting services provide domain-oriented email addresses according to their plans.
5. Incorporate Google Analytics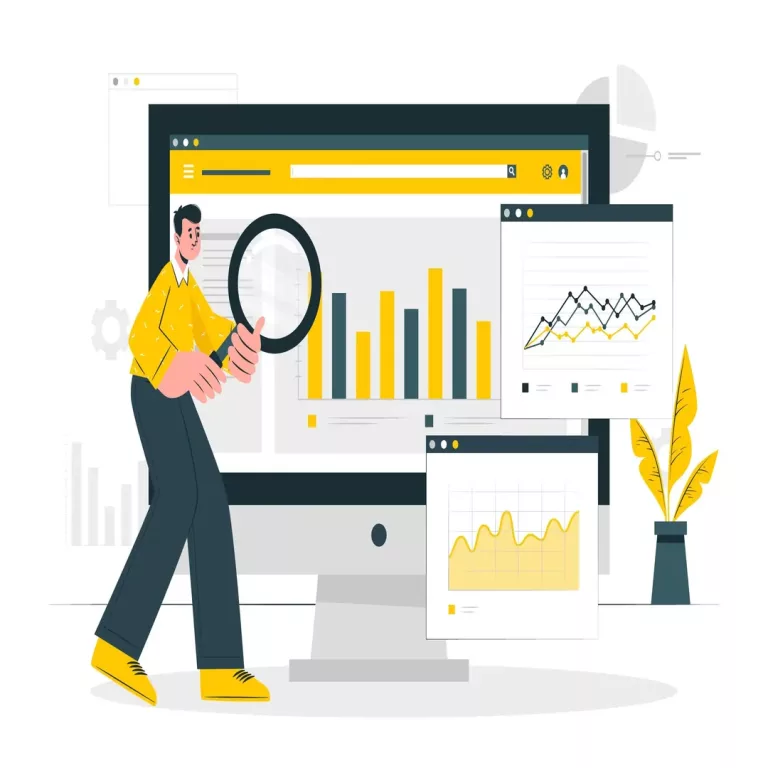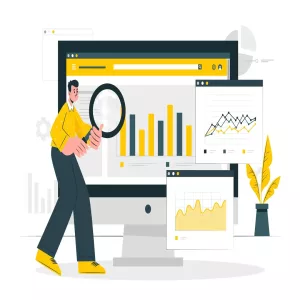 Ask yourself if there's a point in building a website online when you don't know how many people are using it. Furthermore, wouldn't it intrigue you to understand how these visitors arrive at your website? What pages do they prefer? What pages are they unhappy with?
Here comes Google Analytics! It's a professional-level analytics tool for your site, which can provide you with the best answers to every question you have. It's really simple to grasp the fundamentals of Google Analytics and completely free.
6. Obtain company fax and phone numbers
Having devoted business phone and fax numbers will help you automate your operations and secure your brand throughout communications. Therefore, it would be better to opt for a cloud-based system as they consist of superior features.
7. Start developing your social media presence
In order to build a successful online business, you need a strong online presence. Therefore, you must name your social media handles that match your website domain name. Even though you're not willing to start with your social media marketing plan immediately, it will save you hassles if you register the user name. By doing this, you'll avoid discovering that the username is already in use when you're ready to promote your website on social networking sites.
8. Register and protect your company's name
Suppose you have recently established a customer engagement software firm. You should have a top-notch company name, a domain-oriented email ID, a website, and a suitable social media platform. You're not done yet! The most vital thing you must not forget is to register and copyright your business name.
To register your online business, you must decide whether you want to operate your business as a corporation or an LLC. Selecting one will depend on your business's characteristics, tax circumstances, and how many individuals are in charge.
Read Also: 5 Reasons to Go for Photo Retouching
9. Crosscheck your website with Google Webmaster tools or Search Console
Google isn't the Internet; it can't search the whole world wide web. In reality, Google simply searches its own internet index. This index is built by continuously searching the internet for fresh websites, pages, and material. Google is able to deliver search results so swiftly because of this. Therefore, a search Console is a must-have for every website that wants to be discovered online.
Not only does it make it hassle-free for Google to locate and categorize your website, but it also makes it easier for them to remain apprised of modifications and improvements, such as adding new pages and articles.
10. Never allow your domain to expire
Although it might seem apparent, you'd be amazed by how many individuals allow their domain names to expire without recognizing it. Simply remember that you must renew the domain name; doing so well in advance will help you prevent all of this. Regarding domain continuations, it's always better to err on the side of caution.
Conclusion
The initial phase in creating your online identity is registering your domain name. But if you don't follow these 10 steps after registering a domain, it won't mean a thing! The plus side is that they are all absurdly simple to complete. You only need to acquire a notebook, jot down the instructions, and follow them one at a time!