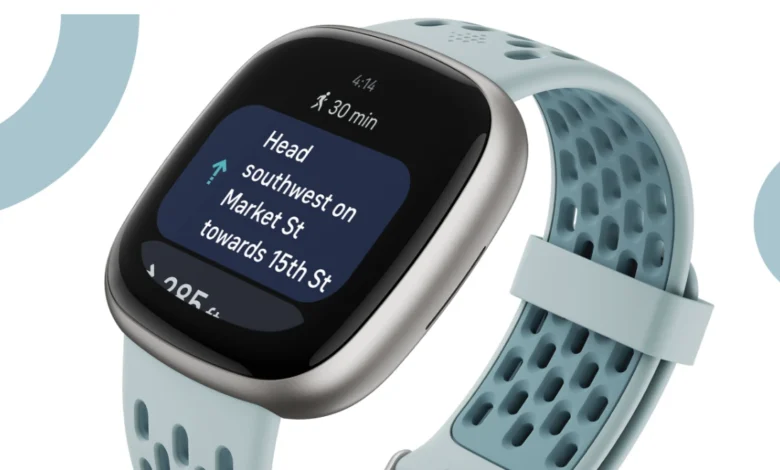 If you are looking for a portable training partner with a low budget, Fitbit Versa 4 is here for you.
Fitbit Versa 4 is a smartwatch with an accurate fitness-tracking system. It is the upgraded version of the Fitbit series Versa 3. But, Versa 3 was not very convenient and had less fitness tracking accuracy.
Fitbit Versa 4 has been released with all new, accurate, and upgraded features. It is more convenient and very easy to use than the Versa 3.
In this article, we will review Fitbit Versa 4 so that you can make a decision if it's worth buying or not.
Pricing & Availability
You can easily buy Fitbit Versa 4 from Amazon for just $15995.
Fitbit Versa 4 Design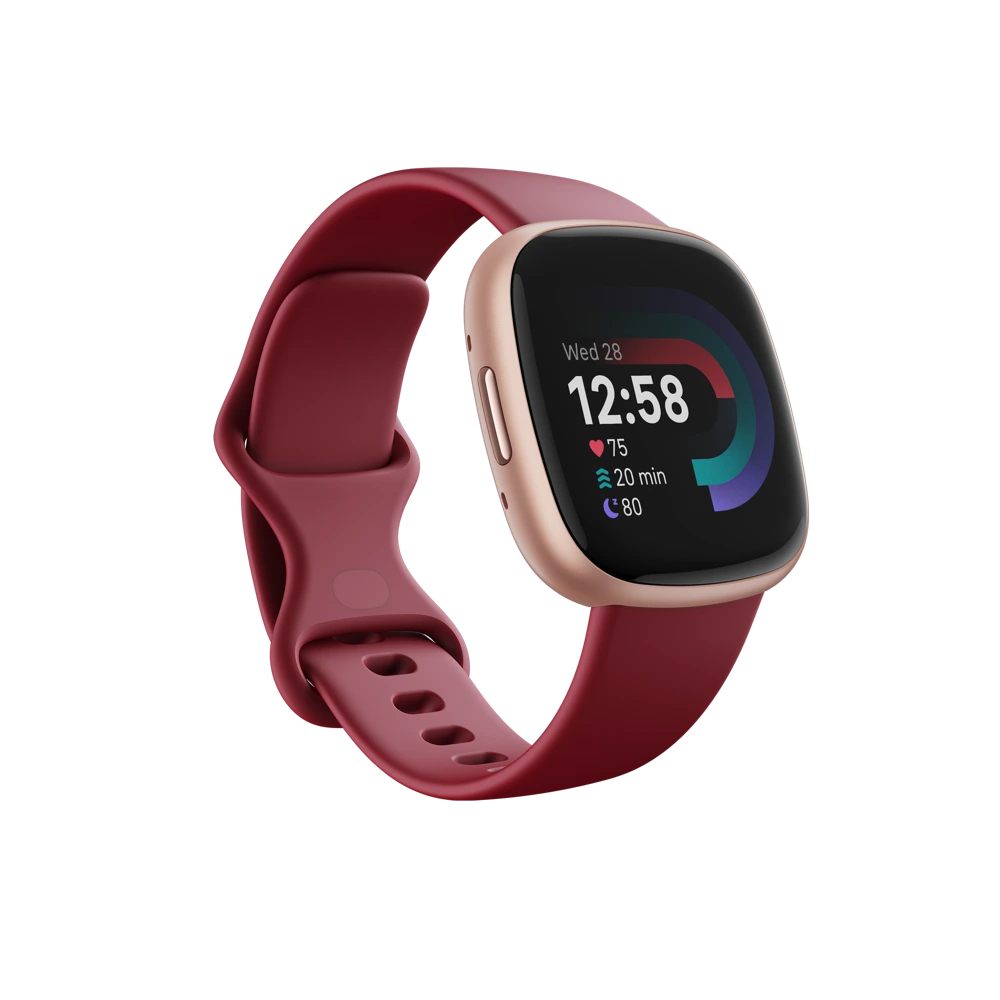 Fitbit Versa 4 comes with a square design with round edges. It is much slimmer than the Versa 3 which is a major change in its design.
Another major change in its design is its capacitive touch button has been changed to a physical button. With a single click, it opens the menu of the watch.
With the long press, it opens the voice assistant (Alexa) which is already installed in the watch. By the way, it is a default feature that you can easily assign different tasks you want to perform by holding the button.
Its copper-gold finish makes it an attractive wear and gives it a classy look. Its light weight makes it easy to wear all day or overnight. It is very comfortable to wear and available in four different color combinations.
Black / Graphite Aluminum
Waterfall Blue / Platinum Aluminum
Pink Sand / Copper Rose Aluminum
Beet Juice / Copper Rose Aluminum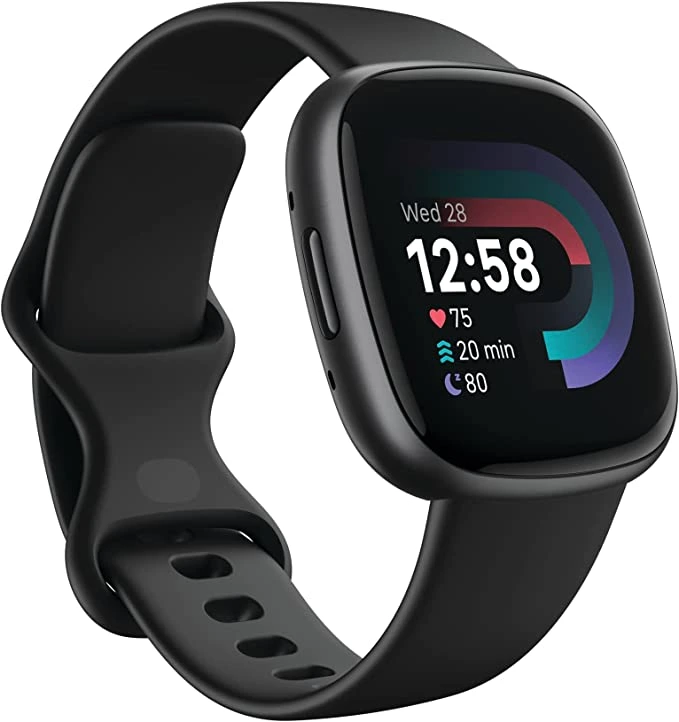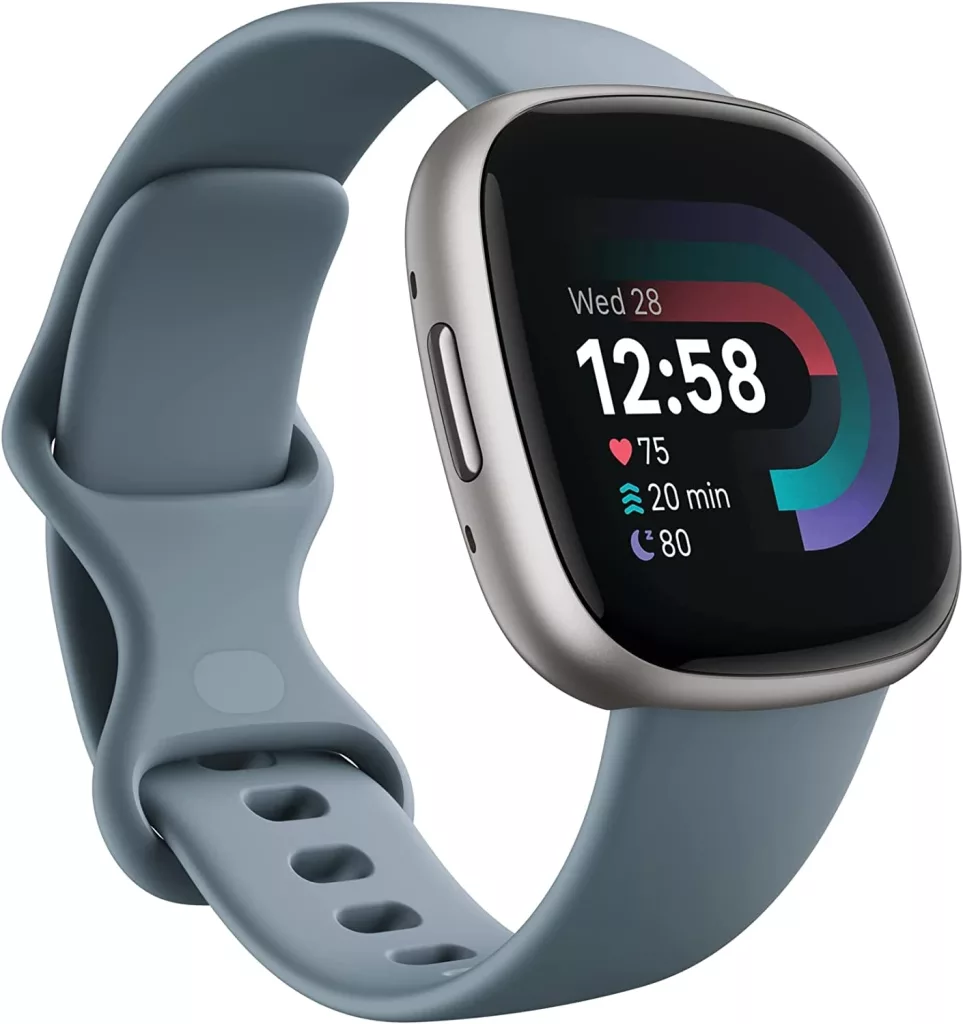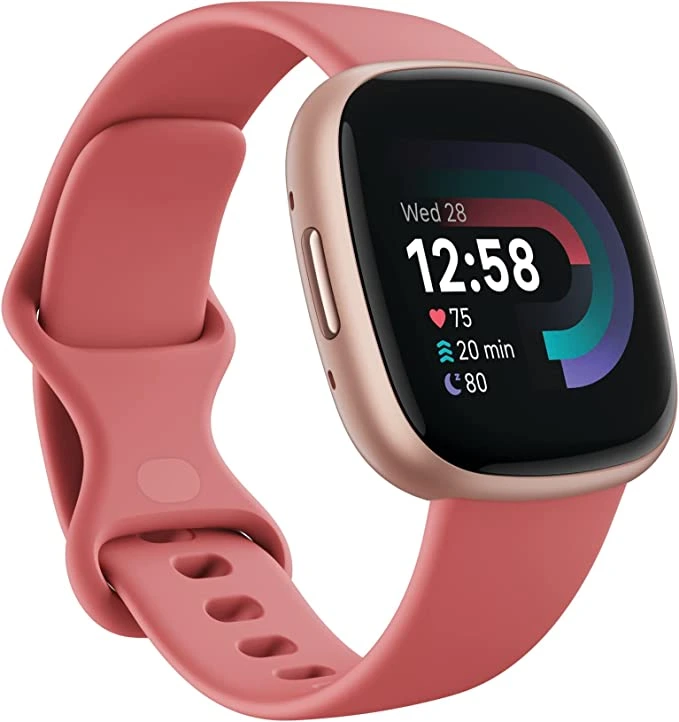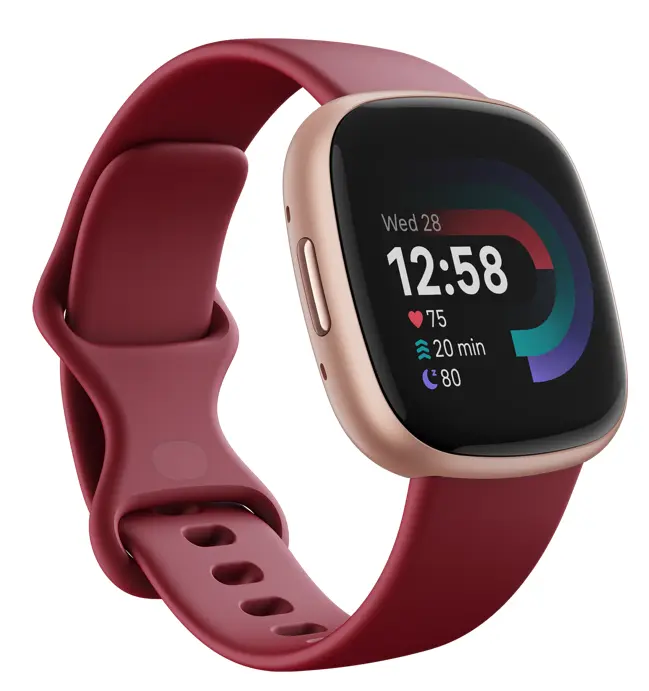 Versa 4 Interface
Fitbit's fourth-generation Versa features an improved interface inspired by Wear OS's tile-based experience. You can see your main apps and metrics by swiping left or right on the touchscreen. Otherwise, the Fitbit app allows you to alter the watch's face.
There is a wide range of possibilities, however, none are as adjustable as those on WearOS or Apple's WearOS platform.
However, the interface is very clean and very easy to use.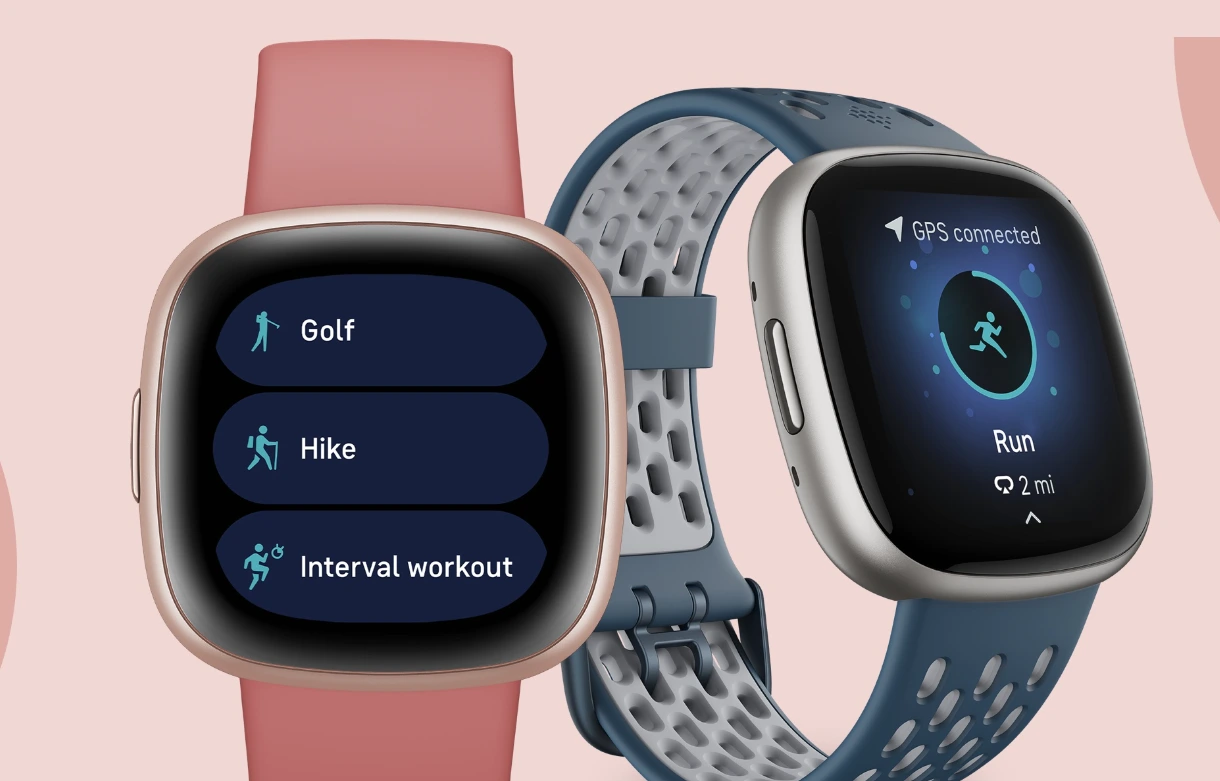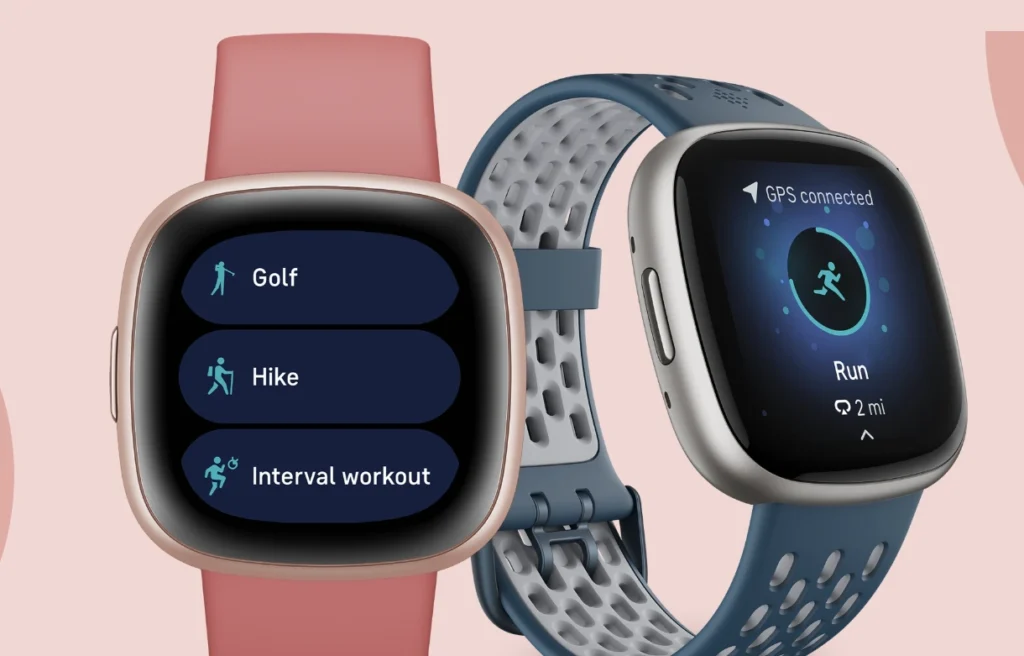 Fitbit Versa 4 Specifications
Here are the detailed specifications of Fitbit Versa 4.
TECH SPECS
DETAIL
COLORS
Black / Graphite Aluminum
Waterfall Blue / Platinum Aluminum
Pink Sand / Copper Rose Aluminum
Beet Juice / Copper Rose Aluminum
DIMENSIONS AND WEIGHT
Length: 1.59 in (40.5 mm)
Width: 1.59 in (40.5 mm)
Height: 0.44 in (11.2 mm)
Weight: 0.08 lb. (37.64 g)
CORE FEATURES
MODES
40+ Exercise Modes
NAVIGATION
Built-in GPS for pace and distance Google Maps and Google Wallet (coming soon)
BATTERY LIFE
6+ Days Battery Life
SECURITY AND UPDATES
Legally required software and security updates will be provided.
Fitbit Versa 4: Health & Fitness Tracking
Fitbit Versa 4 experience highly relies on fitness tracking.
Versa's premium membership, on the other hand, allows for detailed sleep tracking as well as a Daily Readiness Score that measures recovery, meditation guidance, and motivational community challenges.
It supports about 40 types of different workouts, automatic workout tracking also does step-counting very well.
Every month, you'll receive a sleep profile, which is a summary of your sleeping habits. Fitbit will also assign you an animal that represents your sleeping habits in order for you to better understand your stats.
Fitbit Versa 4 Features
Fitbit has scaled some of the smartwatch features to the Versa 4 this year. Besides adding some smartwatch features, you can't download music for offline playback or install any third-party apps on Versa 4 anymore. But these features are not restricted to Apple Watch Series or Pixel Watches.
The Versa 4 gets the basics right with the timers, alarms, weather reports, and also find my phone function. It can also display your phone notifications on its screen whether it is Android or iOS.
You can control your calls through your wrist if your watch is connected to Android. However, this function is not much compatible with iPhones.
There is no LTE option available for Fitbit watches.
The Fitbit Versa 4 can be used for contactless payments with Fitbit Pay, which we will be able to configure on the Fitbit app. According to Fitbit, Google Pay will be available for the Versa 4 soon as an alternate NFC payment option, and Google Maps will also be available for navigation assistance.
Also Read: Zero zero robotics v-coptr falcon: A detailed guide
Versa 4 Battery Life
Battery life can be a reason to buy the Versa 4 because it has the best battery life than other smartwatches.
Fitbit clarifies that its battery will last about 6+ days and it is true. During the battery test, it works for more than 6 days. However, the Apple or Galaxy Watch battery hardly lasts about a day.
Fitbit Versa 4 battery standards are very excellent. If you are using the always-on-display, its battery will drain more quickly. With always-on-display, we hardly managed it to run for 2.5 days. 2.5 days battery life is not a bad result with the always-on-display.
What's inside the box?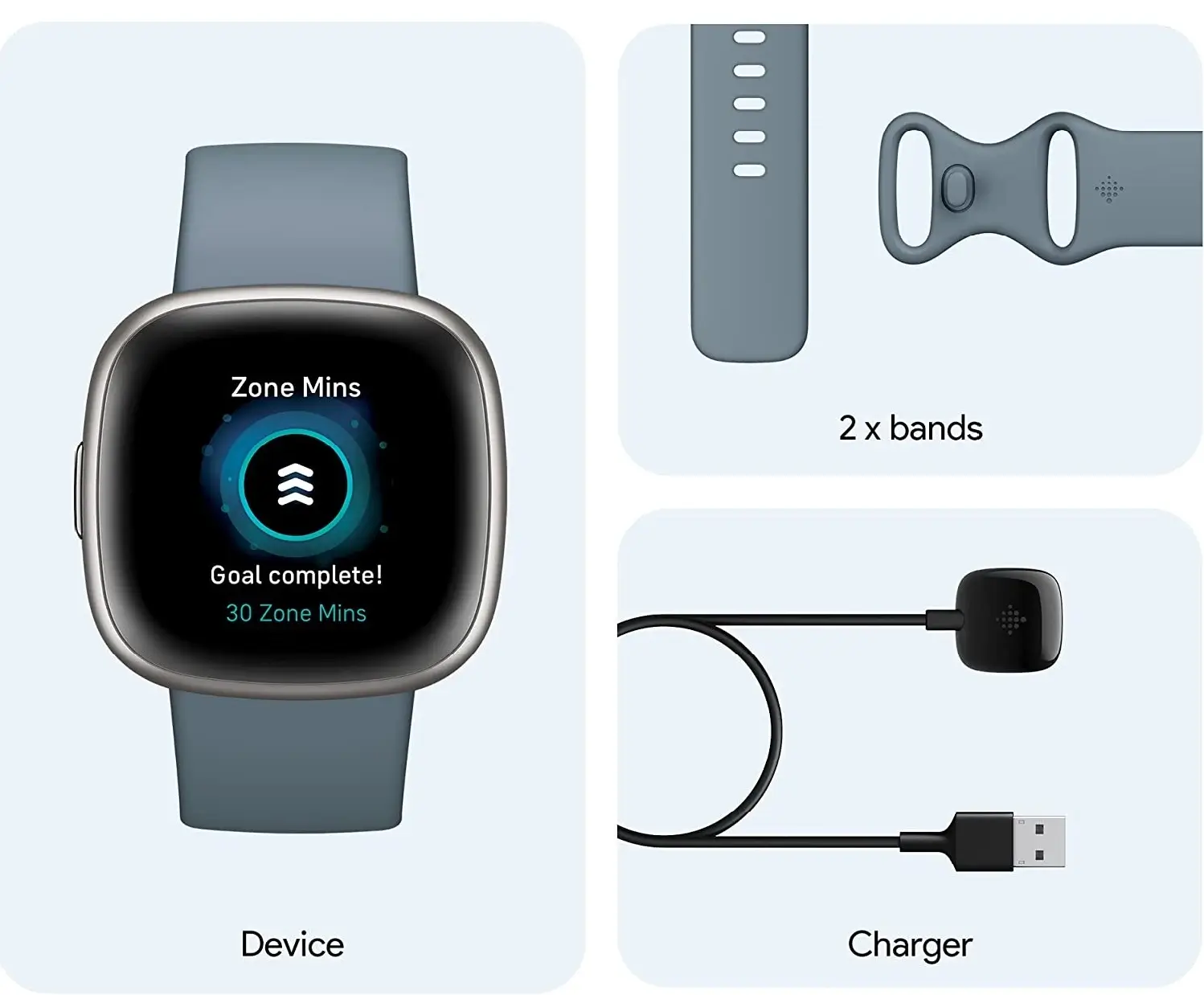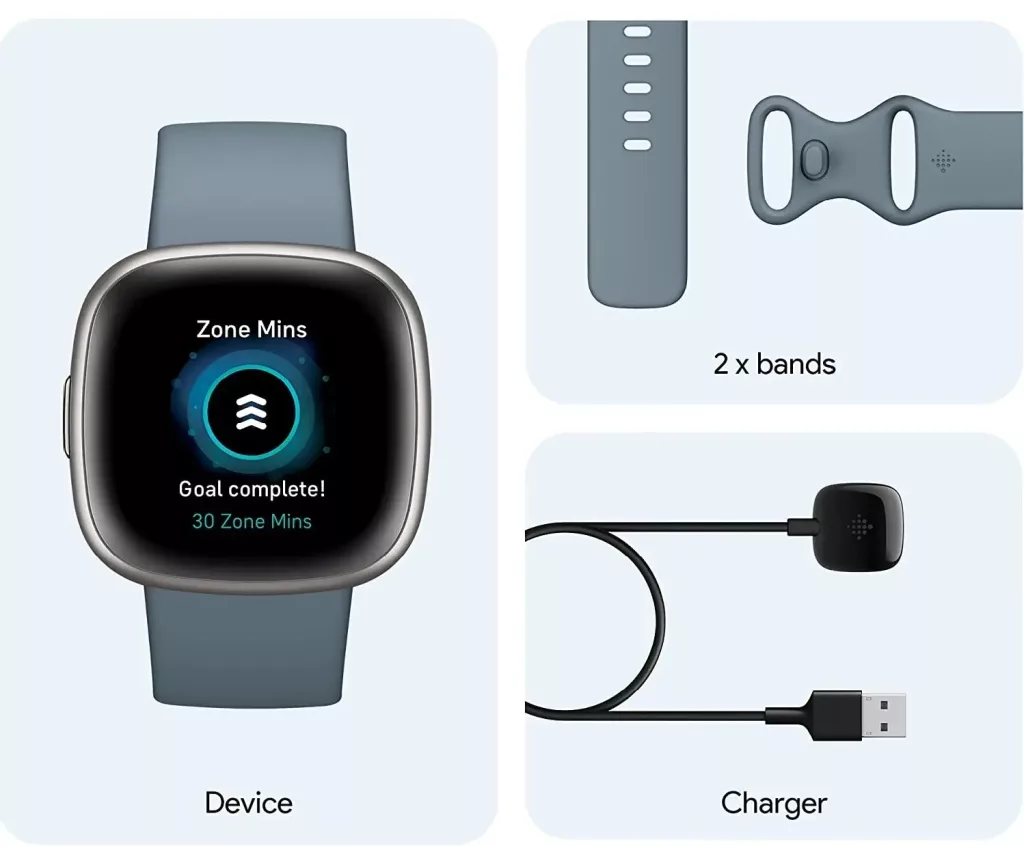 Inside the box, you will get a
User manual
Smartwatch
Classic wristbands (both small and large)
Charging cable
That's all you get inside the box.
Pros and Cons:
Pros:
Great design & Navigation
Good price tag
Great battery time
Cons:
Third-party apps not available
Wrapping it up
Here is the complete overview of the Fitbit Versa 4. There are a few reading issues with this watch that you read about earlier in this blog which is totally neglectable. However, if you can ignore the heart rate calculations or active zone minutes, you can consider buying this fitness smartwatch.